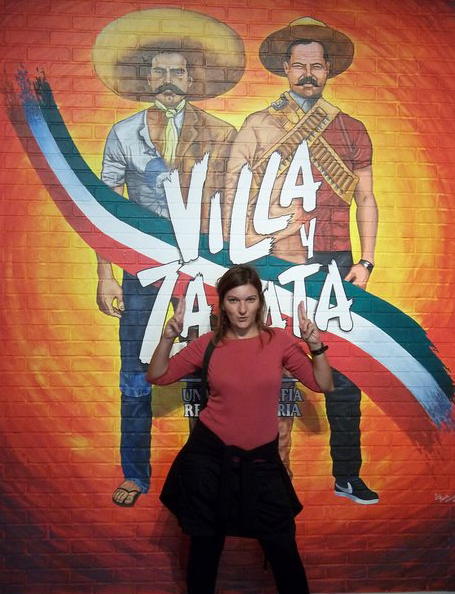 Jelena Petrovic
Jelena Petrović (Ljubljana/Belgrade) is the author of many scholarly articles, events and multidisciplinary projects relating to the post/Yugoslav subjects – particularly to the mis/interpretative models of Yugoslav history, memory, culture, language and identities toward new epistemological models of knowledge production. She completed PhD studies at Institutum Studiorum Humanitaties, ISH – Ljubljana Graduate School of Humanities with a PhD thesis on women's authorship in Yugoslavia between two world wars (2009). Co-editor of several publications: Gender, literature and cultural memory in the post-Yugoslav space (2009), Feminism – Politics of Equality for All (2011), Yugoslav Feminisms (2011).
Petrović is a member of the Grupa Spomenik/Monument Group and one of the founders of the international platform Yugoslav Studies – a production space for the interaction of art, theory, education, and politics. (Co)founder and member of the curatorial-theoretical-engaged collective RED MIN(E)D (2011), working on the project of the feminist contemporary art: Bring In Take Out – Living Archive. She w as a guest speaker for the panel Impossible Dialogues on the the differences between the treatment of memories and heritage in Eastern and Western Europe at Framer Framed. Petrović is artistic director of the Institute for Socially Engaged Art and Theory MINA in Ljubljana. External associate professor and researcher at ISH – Ljubljana Graduate School of Humanities.
---
Agenda
Impossible Dialogues – First Edition
Curated by Katia Krupennikova, Margaret Tali and Inga Lace.
Self-Made
A public panel discussion on self-representation of women from former Yugoslavia.
---
Magazine