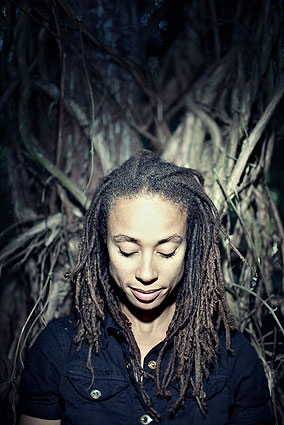 Jeannette Ehlers
Jeannette Ehlers (b. 1973 in Denmark; lives and works in Copenhagen, Denmark).
Jeannette Ehlers graduated from The Royal Danish Academy of Fine Arts (2006). Experimental nature generally characterizes her work. Image manipulation is often included in the artist's photographic and video based works. On these changeable terms, meaning and identity are explored, in both a sophisticated and immediate way. For years Ehlers has created cinematic universes that delve into ethnicity and identity inspired by her own Danish / West Indian background. She challenges and explores the film medium's ability to communicate in a visually fascinating and engaging language. Creating imaginative stories both with edge and sharpness, her work still retains a broad appeal. Her pieces revolve around significant questions and difficult issues, such as Denmark's role as a slave nation – a part of the Danish cultural heritage that often gets overlooked in the general historiography.
SOLO EXHIBITIONS (selection)
2015
Whip It Good: Spinning from History's Filthy Mind
Rivington Place, London, UK
Black Bullets
Architectural projection on the north façade of the Everson Museum of Art, Syracuse, USA
2014
Say it Loud
Nikolaj Copenhagen Contemporary Art Center, Copenhagen, Denmark
Black Bullets
Videokunst.ch, Bern, Switzerland
2013
Black Bullets
Parisian Laundry, Montréal, Canada
2010
The Invisible Empire
Rohde Contemporary, Copenhagen, Denmark
2009
Atlantic
Århus Art Building, Århus, Denmark
Interacting Minds
Møstings Hus, Copenhagen, Denmark
2007
Fuzzy Logic
Tom Christoffersen Gallery, Backroom, Copenhagen, Denmark
GROUP EXHIBITIONS (selection)
2015
Anyway, the wind blows
Brundyn+ Gallery, Cape Town, South Africa
2014
Black Diaspora Berlin- Decolonial narratives,
Grüner Salon in der Volksbühne, Berlin, Germany
New Media 2014,
screening, Trinidad & Tobago Film Festival, Trinidad
Rooted Movements
LMAK projects, NYC, USA
Possession,
New Shelter Plan, Copenhagen, Denmark
The People's Game
QUAD, Derby , UK
DAK'ART 2014
Biennale of Contemporary African Art, Dakar, Senegal
CARIBBEAN: Crossroads of the World
Pérez Art Museum Miami, Miami, USA
2013
ZEIGEN,
Nikolaj Copenhagen Contemporary Art Center, Copenhagen, Denmark
Time To Pretend
1st Harare Performance Biennale, First Floor Gallery, Harare, Zimbabwe
---
Exhibitions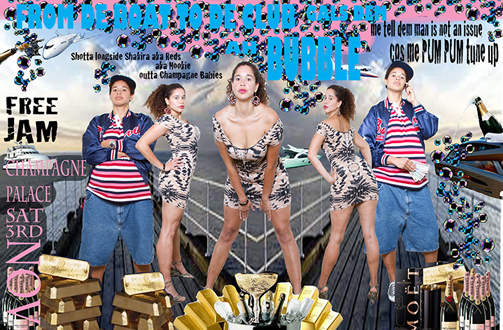 Exhibition: Embodied Spaces
An exhibition curated by Christine Eyene on the body, gender and identity.
---
Agenda
BE.BOP 2014 – Spiritual Revolutions & 'The Scramble for Africa'
Curated by Alanna Lockward.