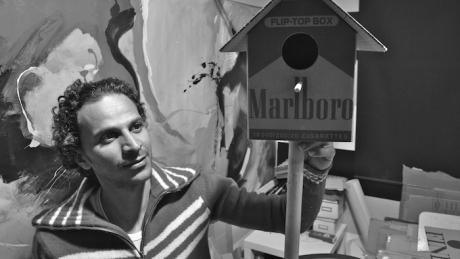 Ibrahim Abumsmar
 Ibrahim Abumsmar (b. 1976) is a visual artist and photographer. Initially an accomplished athlete, Abumsmar decided to pursue a career in art and photography. To this end, he followed several courses on a range of subjects, including painting, design, sculpture, photography, calligraphy and interior architecture. He studied at Beit Alt-Ghouri and at the Helwan University in Cairo, Egypt.
In his practice, Abumsmar recreates everyday objects as sculptures with the aim to question the essence of their identity, using minimalism to convey socio-political messages. He questions the practicality of manufactured objects and investigates their impact on people's lives on a subconscious emotion level. Abumsmar's work has been featured in several international exhibitions in Saudi Arabia, Dubai, Qatar, Italy and Istanbul. He also completed a two-month artist residency at the Cité des Arts in Paris. Ibrahim Abumsmar was a participating artist in the exhibition Crisis of History #3: Beyond History at Framer Framed, curated by Elham Puriyamehr and Robert Kluijver, from 15 March to 5 May 2015.
He currently lives and works in Abha, Saudi Arabia.
---
Exhibitions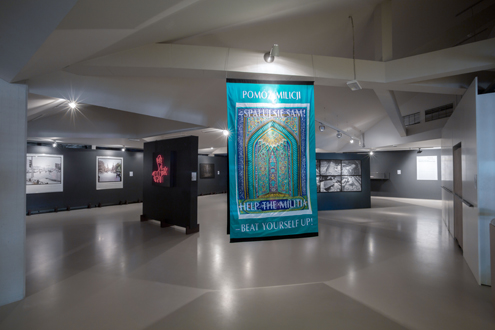 Exhibition: Crisis of History #3 - Beyond History
Curated by Robert Kluiver and Elham Puriyamehr