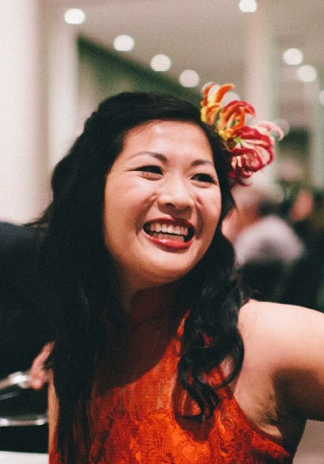 Hui-Hui Pan
Hui-Hui Pan is the founder of Pan Asian Collective (PAC). PAC connects, inspires, and empowers creatives with Asian roots, to create more visibility and representation within arts, culture, and media. With PAC she organizes and curates events and projects with established institutions working together with and introducing (upcoming) artists, curators, researchers, academics and experts with Asian roots.
As a strategist and connector Hui-Hui Pan has been working on diversity & inclusion and cross-cultural topics since 2006, with a specific focus on Asian representation since 2017. She actively speaks out against Asian racism and is a driving force behind different kinds of collaboration within the Asian communities. Together with Vincent Yeers she initiated the petition "Wij zijn geen virussen" and together with him and through different collaborations she actively focuses on creating more awareness, programmes and initiatives to nuance public perspectives on Asia and (Dutch)-Asian people here in the Netherlands. 
---
Agenda
Pop-up exhibition: It's just a joke?
Pop-up exhibition and artist talk by Pan Asian Collective on anti-Asian racism in Dutch society
Online Panel: Prevention is Better than Hate II
Anti-Asian Racism Roundtables
Online Panel: Prevention is Better than Hate
Anti-Asian Racism Roundtables