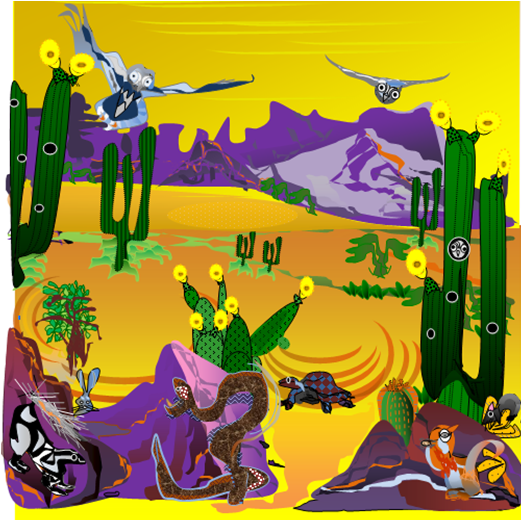 Glenda Martinus
Glenda Martinus (b. 1951, Curaçao) is a poet, singer, potter, glass sculptor, painter and new media artist.
With a background in information technology and women's labour rights in the Caribbean, Martinus tackles themes that run from women empowerment to nature appreciation and historical remembering in her work. Martinus has learned a thing or two about word processing programs after teaching typing for more than 30 years. She has now turned her favorite program, Microsoft Word, into a drawing program by utilizing its drawing capacities. Her works of art have been shown in Amsterdam, Utrecht, Antwerp, Arhus, London and won her an international prize in Italy. Along with her son T. Martinus (Quinsy Gario), she gave a performance for the Artist Talk Close Encounters of the Caribbean Kind on 26 May 2012, organised by Framer Framed in cooperation with Kunsthal KAdE. 
---
Agenda
Close Encounters of the Caribbean Kind
Artist talk around the exposition Who More Sci-Fi Than Us?
---
Magazine