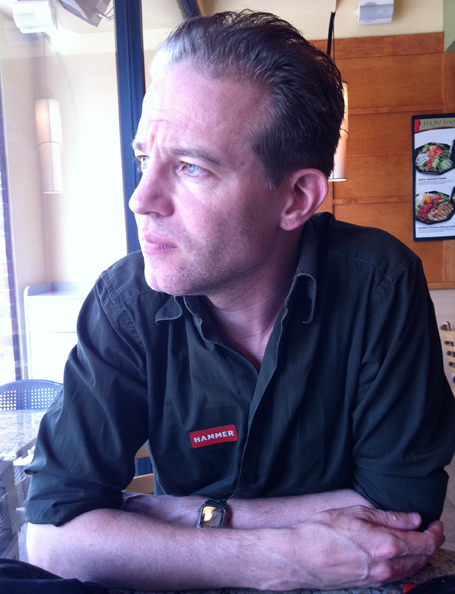 Frank van der Stok
Frank van der Stok studied art history at the University of Leiden (Netherlands) from 1987 to 1993 and decided to major in photography and lens-based arts. From 1989 to 2000 he was a member of staff at Fotomania Gallery, Rotterdam. Curating exhibitions for the gallery became his main focus, but his curatorial activities gradually expanded to include larger, independent venues, while he was also becoming more interested in the subject of the visual arts 'reflecting on issues of representation'.
Apart from being an independent curator, he is also the curator of the independent and ongoing art program The Past in the Present, which consists of exhibitions, publications, lectures & debates, and commissioned work, and is also part of a photography curriculum in a master's degree course. The Past in the Present questions the way in which the representation of the past is constructed and sets out actively to devise innovative challenges to prevailing historical narratives. It started out as an annual lecture series, launched in 1999 by the Netherlands Photo Archives, Rotterdam (now part of the Netherlands Photography Museum). Its initial aim was primarily to foster discussion about the meaning of archival images and found footage within a variety of art forms. Over the years, however, the emphasis has shifted from the reuse of historical images to questioning all representations of reality and problematizing received views on history. In 2008 he edited the publication Questioning History. Imagining the Past in Contemporary Art, NAi Publishers.
In 2011 Van der Stok curated the Dutch Doc Days Festival in Utrecht (Netherlands).
---
Agenda
Self-Made
A public panel discussion on self-representation of women from former Yugoslavia.
---
Magazine