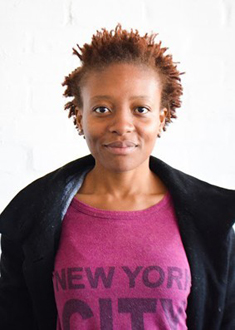 Euridice Getulio Kala
Euridice Kala (b. 1987, Maputo, lives and works in Johannesburg, South Africa)
Euridice Kala is an independent artist and curator. She completed the Advanced Photography course at Market Photo Workshop (Johannesburg) in 2012.
Her practice involves photography, video and performance installations and is located between spaces of arrival, departure and return. It also entails a quality of ambiguity or disorientation that occurs in the middle stage of rituals/procedures. Within these spaces, as a participant and at times observer of these rituals, there is no finality to the initial thought the character might occupy in the end. Kala's work invites the viewer to become a voyeur and input meaning to the work through projecting their own personal experience and finalise the artistic experience.
Her projects revolve around challenges faced within a social fibre that affect her, or her personal life experiences as a woman of colour in South Africa. She engages with processes taking the form of indirect responses further deconstructing complexities that could be limited to universal binaries.
GROUP EXHIBITIONS
2014-15
La Parole aux Femmes
Centre d'Art de la Fondation Blachère, Apt, France
2014
Public Acts#
Johannesburg, South Africa
Open Doors
Wemah Art Project, Bonendale, Cameroon
2013
Region's A-G
Johannesburg Library, Johannesburg, South Africa
In the Night a Remember
Stevenson, Johannesburg, South Africa
ACity Reimagined
Video installation intervention, Unlike Other Santas…
Parking Gallery Johannesburg project space, South Africa
2012
Aporia
AP graduate show, Market Photo Workshop, Johannesburg, South Africa
Going to the top of Africa
With Artist in Residency Stijn Van Dorpe,
Bag Factory Artists Studio, Johannesburg, South Africa
---
Exhibitions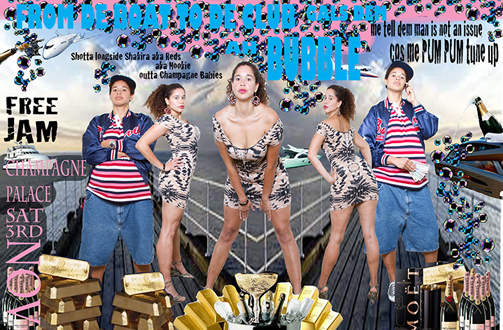 Exhibition: Embodied Spaces
An exhibition curated by Christine Eyene on the body, gender and identity.