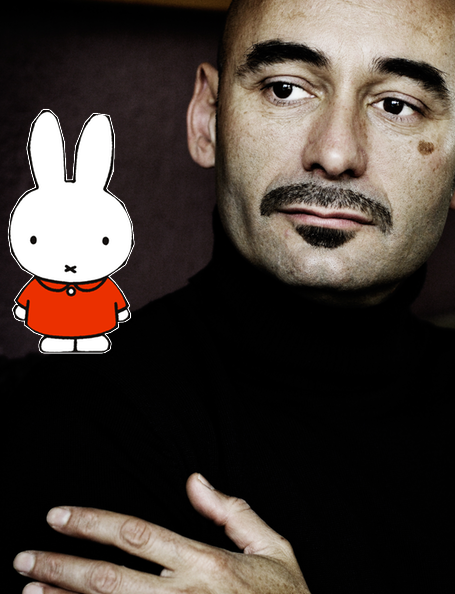 Edwin Jacobs
Photography: Hielco Kuipers
Edwin Jacobs (b. 1960) worked as the director of Municipal Museum De Lakenhal (Leiden, Netherlands) and as the director of the Centraal Museum (Utrecht, Netherlands) from April 2009. Before, he had worked as a cultural broker for the city of Tilburg and had operated as an independent curator and facilitator of visual culture projects and programs. He developed a concept for a Curatorial Box; a new visual arts centre in Tilburg (Netherlands). Furthermore, he prepared the multi-annual arts festival Cultuur Manifestatie, under the direction of the writer and historian Dr. Mike Philips (curator at TATE Britain).
Jacobs originally worked in the education sector and was the director of Museum Jan Cunen (Oss, Netherlands) until 2006. He gained international acclaim through his experimental educational and intercultural programs, for which he opened up his museum to the public for free. Jacobs was a guest speaker for the Framer Framed debate The Guided View in 2010 on museum presentations, the construction of a national identity, and the Dutch historical canon. He is currently the director of Dortmunder U, a center for art and creativity, and was made the director of the visual arts for Zuyd Hogeshcool in 2019.
Jacobs is an adherent of the ideas of Ivan Illich (1926-2002), a Jesuit and radical theologian, a community worker, but first and foremost an educationalist. Illich's Conviviality speaks on a collective coherence in society, realized through the voluntary and equal division of wealth. Jacobs sees the inalienable function of art in a free life, as the basis of democracy and progressive thinking. In Jacobs' view, artists and art institutes hold a key position in this process.
---
Agenda
The Guided View
On museum presentations, the construction of a national identity and the Dutch historical canon.
---
Magazine