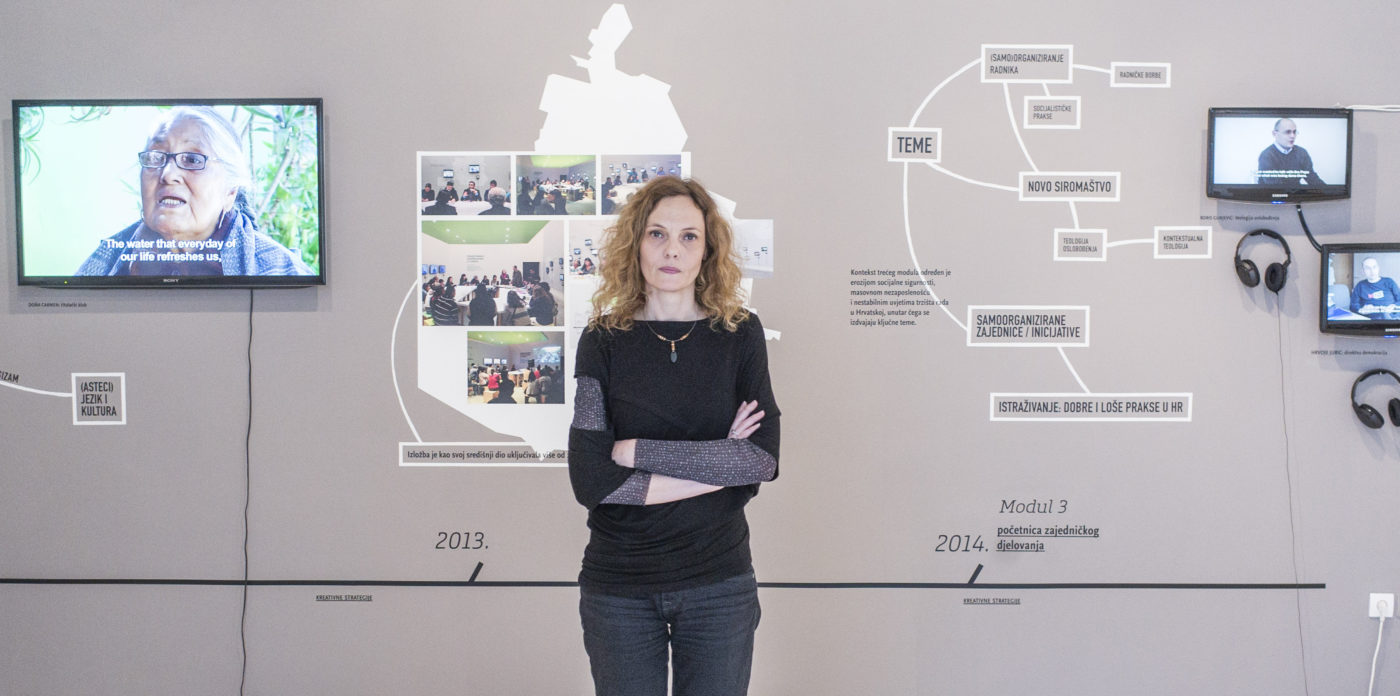 Andreja Kulunčić
Andreja Kulunčić (born 1968 in Subotica, Serbia) is an artist who lives and works in Croatia, where she also teaches at the Academy of Fine Arts in Zagreb, in the Department of New Media. Kulunčić's art practice is based on an exploration of new models of sociability and communication practices; and she is interested in socially engaged themes, confrontations with different audiences, and the principle of collaborative work. She sets up her own interdisciplinary networks, considering her artistic work a kind of research; a process of collaboration and self-organisation. She often asks the audience to participate actively and help "finish" the work. An important element of Andreja Kulunčić's work is the creation of a multidisciplinary practice in which specific artistic skills are complemented with other non-artistic techniques.
Her work has been part of several international exhibitions, including Documenta11, Kassel; Manifesta4, Frankfurt/Main; 8th Istanbul Biennial, Istanbul; Liverpool Biennial04; 3rd Tirana Biennial; and 10th Triennial-India, New Delhi.  She has had solo shows at Museo Universitario Arte Contemporáneo, Mexico City; Salon of the Museum of Contemporary Art, Belgrade; Museo MADRE, Napoli; Art in General, New York; Silkeborg Bad Art centre, Silkeborg; Artspace Visual Art Center, Sydney and Darat Al Funun, Jordan, to name a few. In 2017, Andreja Kulunčić partakes in the group exhibition It won't be long now, Comrades! at Framer Framed, Amsterdam.
---
Exhibitions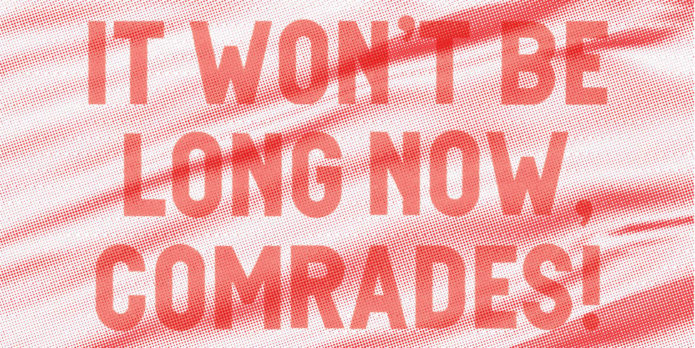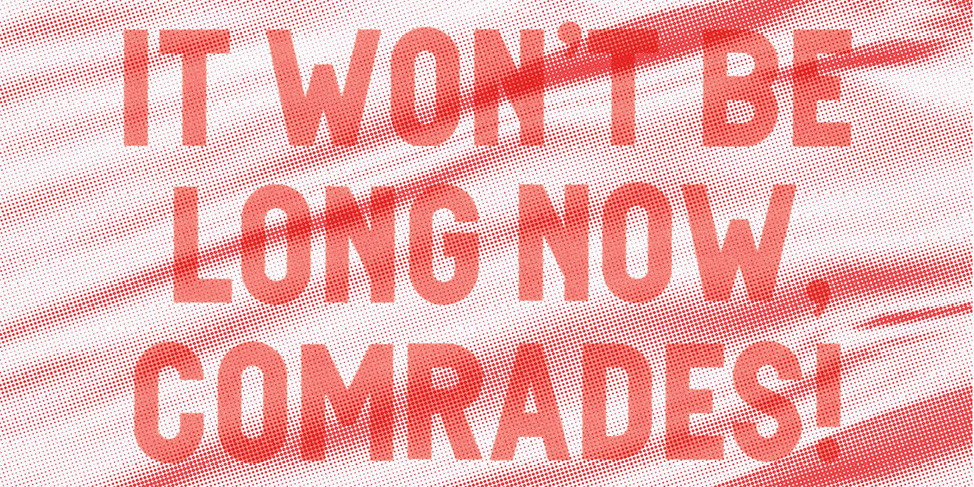 Exhibition: It Won't Be Long Now, Comrades!
Curated by Inga Lāce en Katia Krupennikova
---
Magazine