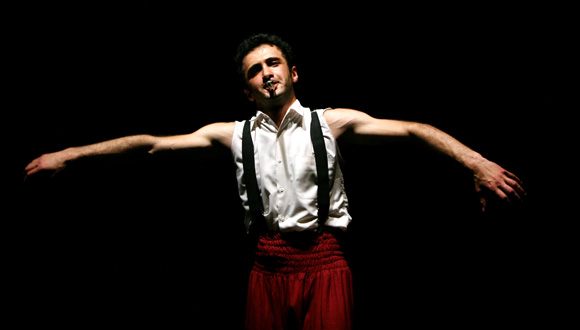 Alireza Keymanesh
Alireza Keymanesh is an actor, director, and dancer from Iran. He is a member of the 84 theatre group and the Interactive Theatre Group which has branches both in Iran and the Netherlands. He did his bachelor's degree in the field of acting at Art University of Tehran and played different roles in theatre and Cinema. He is also an acting teacher who prepares actors and actresses in his own point of view that involves the whole body and mind. At 2011 he won the second prize of the best actors of the whole year of the theatre of Iran for the play Mono Talkhak directed by Nima Dehghani, in the annual Iran's theatre ceremony.  
He gave a performance, directed by Nasrin Ghasemzadeh, for the evening Participation Theater from Iran to accompany the Framer Framed exhibition Speaking from the Heart – The Polemic Sensibility from Iran on show 27 September to 10 November 2013 at Castrum Peregrini (now H401), and curated by Shaheen Merali. Keymanesha also conducted research about 'The society's influence on the individual's body' at ArtEZ Institute of the Arts. Keymanesh participated in the courses of Choreography, Dance, Theatre, DAI (Dutch Art Institute) in order to carry out his research, and in June 2014 he performed a Physical Theatre to present the results found in his research which is called Not I (by Samuel Becket). He was also named best actor of the year by the Iranian Theater Forum in 2017 and winner of the International Jury's Laudatory Prize at the Fajr International Theater Festival in the same year for his acting in A Midsummer Night's Dream.
---
Exhibitions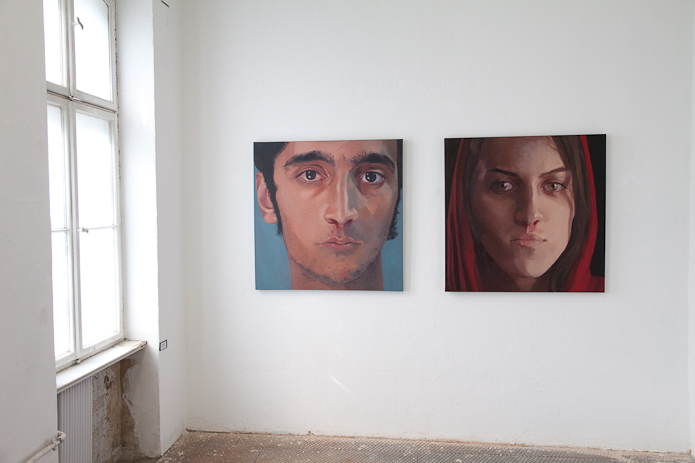 Exhibition: Speaking from the Heart – The Polemic Sensibility from Iran
Curated by Shaheen Merali
---
Agenda
Participation Theater from Iran
A performance by Alireza Keymanesh.