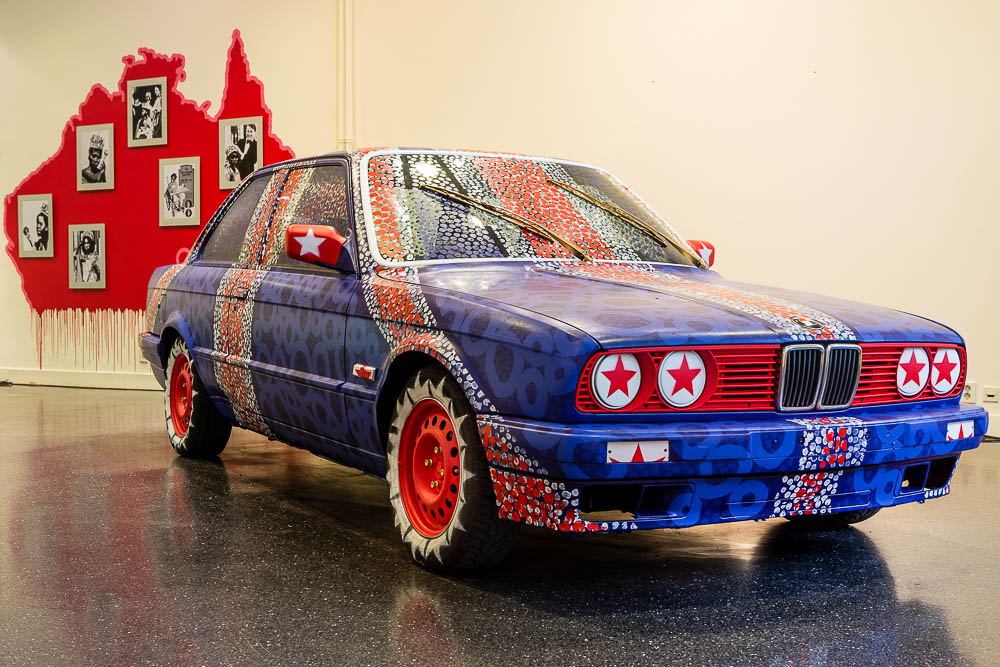 Lezing: hedendaagse kunst en effecten van het koloniale verleden in Australië
Op 20 november blikt kunstenaar en wetenschapper Adam Geczy in deze lezing alvast vooruit op de tentoonstelling BOMB, die hij samen met kunstenaar Adam Hill zal maken in het kader van de viering van de Vrede van Utrecht. Ook spreekt hij over hun samenwerking en oeuvre tot nu toe. Adam Hill en Adam Geczy zullen de tentoonstelling volgend jaar gaan inrichten in het AAMU – Museum voor hedendaagse Aboriginal kunst in Utrecht.
Belangrijke, universele thema's die door Hill en Geczy's werk lopen zijn onder andere extreem nationalisme, de relatie tussen onderdrukkers en onderdrukten en de effecten van het koloniale verleden die ook in Australië nog altijd zichtbaar en voelbaar zijn. De ondertekenaars van de Vrede van Utrecht in 1713 vochten in de achttiende eeuw immers elders in de wereld koloniale oorlogen uit met verstrekkende gevolgen voor de oorspronkelijke bevolkingen.
Adam Hill en Adam Geczy maken in hun uitgesproken werk gebruik van video, fotografie, schilderijen, muurschilderingen, installaties en performance. Veel van de kunstwerken voor BOMB zullen ter plekke gemaakt worden. De tentoonstelling opent op donderdag 20 juni 2013 in aanwezigheid van beide kunstenaars.
Adam Geczy is kunstenaar en schrijver en is tevens docent aan het Sydney College of the Arts, onderdeel van de University of Sydney.
Trailer voor de BOMB expositie in het AAMU:
Contemporary Aboriginal art
/
---
Network