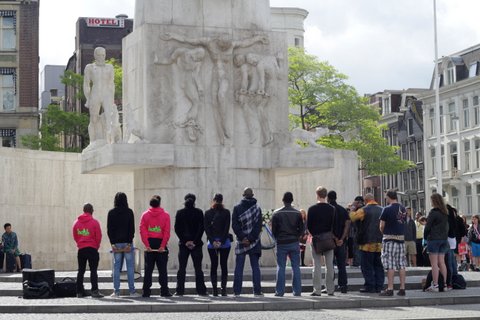 Laying a wreath at Dam Square, July 1st, Amsterdam
On the first of July 1863, slavery was abolishes in the Netherlands. On the first of July 2012 at 10:00, a timpani sounded at the National Monument on Dam Square, Amterdam. The artists Kno'Ledge Cesare and Quinsy Gario initiated the commemoration of the enslaved. A dozen people proceeded to Dam Square, after which the group joined in the commemoration in the Oosterpark, where the National Monument of Slavery is located.
Dam Square is the scene for many national commemorations ceremonies. This year an important part of Dutch history was added. By staging a public reflection on the violent events during and after our Golden Age the victims of slavery are included in a sense of communal history.
2012 marks the 149 years since the declaration of illegality state of slavery by the Netherlands.  During the month of June multiple events where organized throughout the country in remembrance of a shared transatlantic history. Dam square was not included as a site of remembrance until now. The National Monument was witness of a new tradition in the making.
Source: The Soul Rebel Movement
Slavery
/
---
Network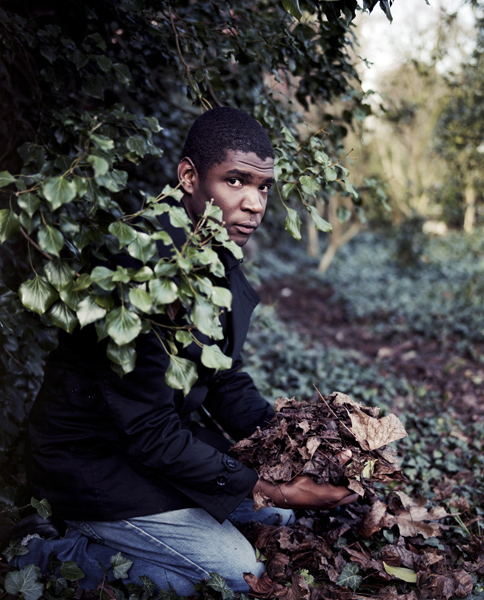 Quinsy Gario
Poet, artist, actor