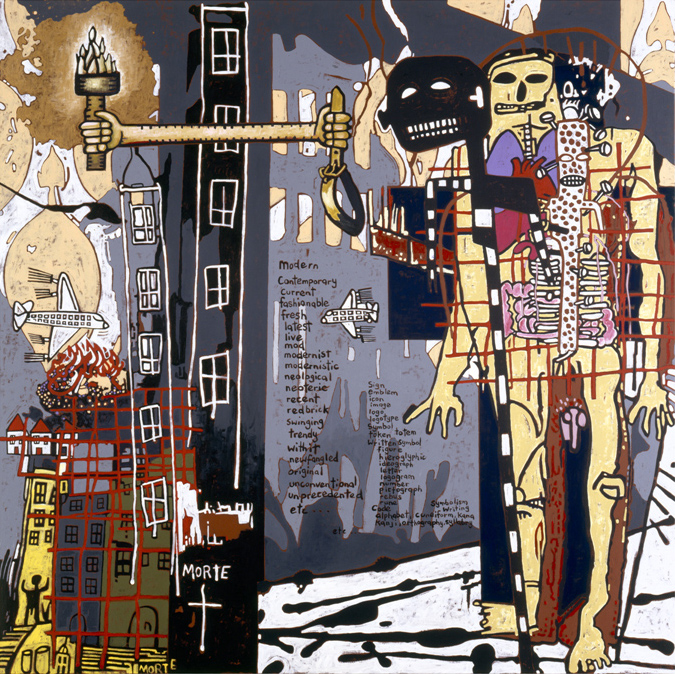 Exhibition: Outsider / Insider. The art of Gordon Bennett
In Outsider / Insider: The art of Gordon Bennett (2012) the Aboriginal Art Museum Utrecht – AAMU will present a selection from the wide-ranging oeuvre of Gordon Bennett, who is regarded as one of Australia's most significant contemporary artists. Gordon Bennett (1955) has had over sixty solo exhibitions and his work was shown at the Biennales of Venice, Sydney and Shanghai. His works are included in over 100 art collections, including those of the Museum of Contemporary Art in Sydney and the National Gallery of Victoria in Melbourne. Outsider / Insider, curated by Georges Petitjean is the first major solo exhibition in a European museum since 2000 and will be held from 21 June to 9 December 2012.
From outsider to insider
His Indigenous heritage made Gordon Bennett an outsider throughout his schooling and working life, but his art's practice soon drew the attention of the art media, galleries and museums. One of his early works, the monumental Outsider (1988), in which he quotes paintings by Van Gogh, is one of the most reproduced works of art in Australia. His first solo exhibition soon placed him in the forefront of contemporary Australian art.
Confrontation
Bennett's personal search for identity and his confrontation with overt racism are the basis for international themes in his oeuvre, commenting on issues of cultural identity, colonialism, racism, freedom and the dominance of Western history – including art history. His work revolves around these themes. He appropriates world-famous images from art history, quoting artists such as Mondrian, Van Gogh, Basquiat and Pollock. He has a deep admiration for these artists, enters into a direct dialogue with their work and confronts the public with a different, penetrating and often ironic view of Western art history and history in general.
An international context
In his Home Décor series Bennett recycles the stylised Indigenous Australian figures of Modernist artist Margaret Preston and weaves them into Mondrian-like rectilinear grids. These works can be seen as a condemnation of kitschy use of Indigenous imagery and a harsh criticism of the history of race relations both in Australia and in the West. He feels a close affinity with African-American artist Jean-Michel Basquiat and in the Notes to Basquiat series seeks an international context for his themes. After the events of September 11 2001, the Basquiat series culminates in the acclaimed 911 series.
His most recent artworks focus on abstraction. He recycles Margaret Preston's appropriated motifs once again, this time stripping them of all meaning. In his Abstraction series he returns to Basquiat's graffiti style and the double portraits include outlined drawings of random celebrities such as Taylor Swift and Kate Moss.
Exhibition catalogue
A substantial catalogue in English will be published to accompany this exhibition. In addition to images of all the works in the exhibition, the catalogue will contain essays by Prof. Ian McLean, Prof. Kitty Zijlmans and Dr Georges Petitjean, curator of the AAMU (EUR 19.95, ISBN 978-94-6161-056-0, Snoeck Publishers).
The exhibition is on show at AAMU between June 21-December 9, 2012 in Utrecht, the Netherlands.
Contemporary Aboriginal art
/
---
Network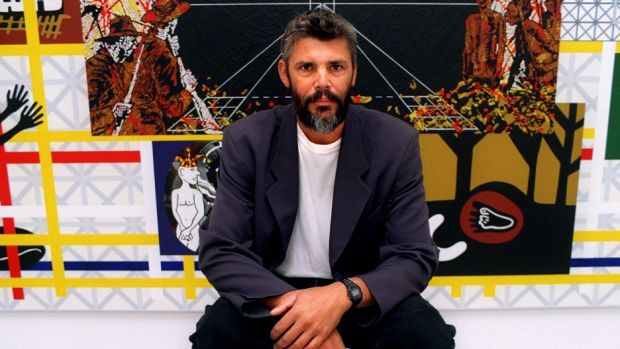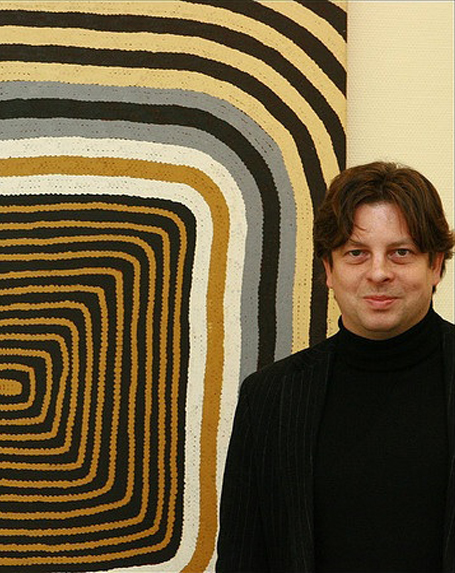 Georges Petitjean
Curator
---
Magazine