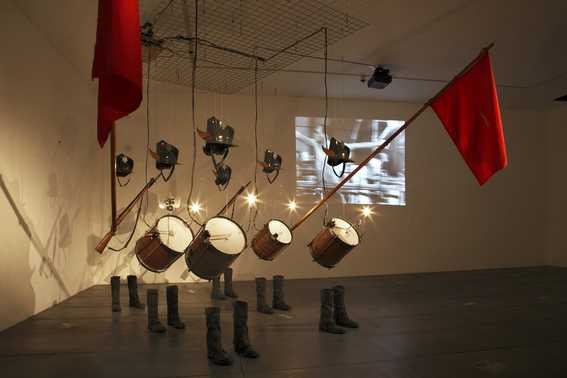 Een avond over hedendaagse kunst uit Indonesië
Border Lines confronts the questions: "where is the border between contemporary art as we know it and Indonesian contemporary art? Is there something intrinsically Indonesian we should be looking for?"
The evening will consist of a talk about the current trends in this art circuit as well as an interview with the artist Maryanto and an exclusive, private tour of his new works on show. Along with the works by internationally established artists available at the Heden collection, works from Gallery KiniYaKini will also be present and available to show the diversity of contemporary art being produced in Indonesia.
The evening will be lead by Nicole Baros (ResMA, World Art Studies), a specialist in the country's art and art practices, and Heleen Sent from Gallery KiniYaKini, a gallery focused on Indonesian contemporary works on paper. The evening will be held in English and participating in this program does not require prior knowledge of the subject matter.
Datum: 31 oktober 2013
Lokatie: Heden, Den Haag.
Indonesië
/
---
Netwerk