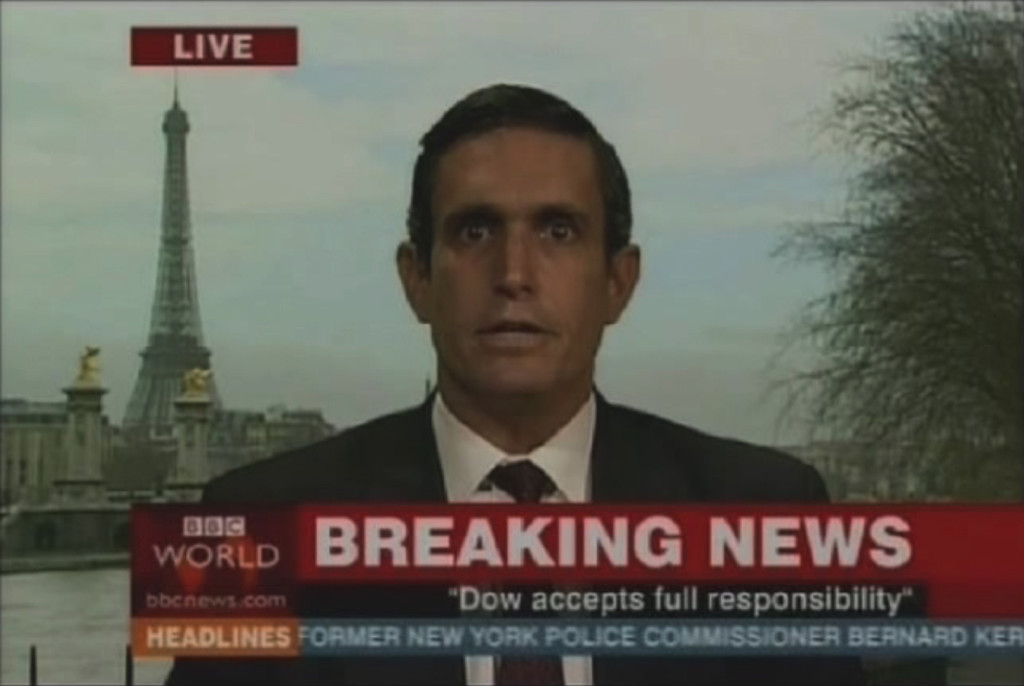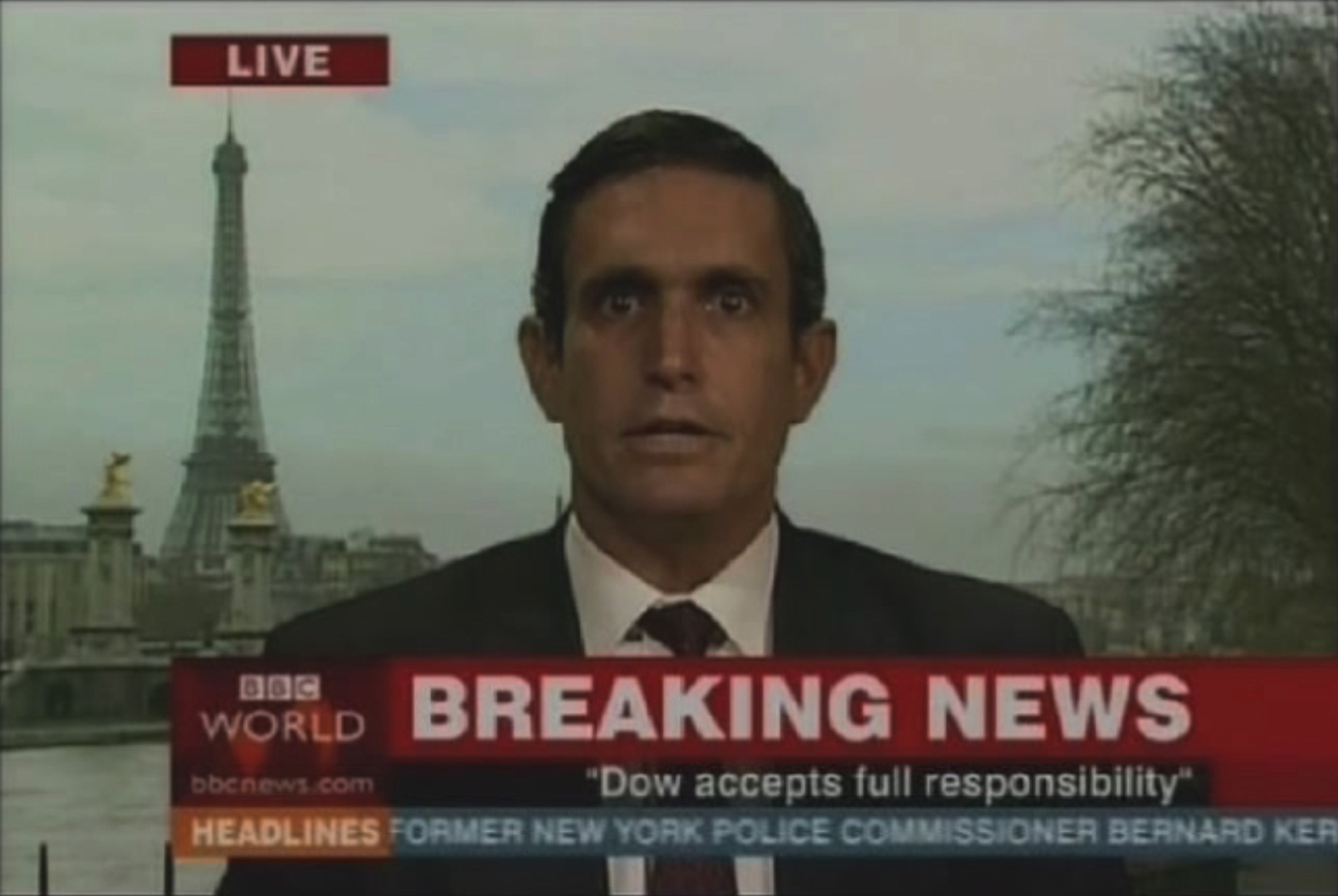 The Yes Men
The Yes Men are a culture-jamming activist duo and network of supporters created by Jacques Servin and Igor Vamos. Through actions of tactical media, the Yes Men primarily aim to raise awareness about problematic social and political issues. To date, the duo has produced three films: The Yes Men (2003), The Yes Men Fix the World (2009) and The Yes Men Are Revolting (2014). In these films, they impersonate entities that they dislike, a practice that they call "identity correction".
The Yes Men operate under the mission statement that lies can expose the truth. They create and maintain fake websites similar to the ones they intend to spoof, which have led to numerous interviews, conferences, and TV talk show invitations. They espouse the belief that corporations and governmental organisations often act in dehumanising ways toward the public.
According to Servin, the Yes Men concept initially sprang from their creation of a fake website spoofing the World Trade Organization. To the surprise of Servin and Vamos, many believed the site to be authentic, and the two were consequently contacted to speak at a conference in Austria. Since that time, the Yes Men have continued performing large-scale hoaxes, in what they describe as a collaborative effort with journalists to help the media tell stories that they believe are important.
The Yes Men often deploy a satirical approach: they pose as a powerful entity (typically a corporate or government representative or executive) and make ridiculous and shocking comments that caricature the ideological position of the organisation or person. Furthermore, they acknowledge the idea that many corporate or government entities manipulate their ideology using spin (a form of propaganda); in response, the Yes Men use this power of spin to their own advantage and use media outlets to disseminate their personal interpretation of the situation. A sense of humour and shock value is usually employed to make these issues more palatable to the general public and to call greater media attention to stories of interest.
Some of the people and organisations they have pranked include George W. Bush, Dow Chemical, WTO, ExxonMobil; amongst many others.
(This information has been taken from The Yes Men Wikipedia page)