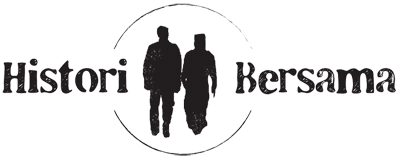 Histori Bersama foundation
The main activity of the Histori Bersama foundation is to translate recent publications from Dutch and Indonesian media that refer to the colonial past.
Histori Bersama believes that besides distance also the language barrier stands in the way of a more complete understanding of history and the world in which we live now. As pieces of information, their translations also aim to support historical research and processes of truth-finding. Their point of departure is explicitly decolonial, that is the notion that colonial occupations, and everything related, are severe human rights violations.
Histori Bersama's core business is to collect translations to break down the language barrier. In general, Histori Bersama aims to provide insight into a variety of ideas, however painful and incorrect they maybe are. The views and opinions expressed on their website are those of the original authors and do not necessarily represent the views of Histori Bersama.
Histori Bersama was officially founded on September 20, 2016, in Rotterdam.