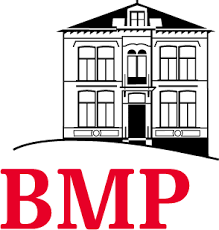 BMP Foundation
The Foundation for the Promotion of Social Participation, Stichting Bevordering Maatschappelijke Participatie (BMP), is a Dutch project organisation operating both at the national and European levels. Since 1992, BMP operates as an autonomous organisation aimed at promoting people's participation in the development of society. BMP focuses on exploring new social themes and formulating new methods of approach. It is committed to facilitating the active involvement of individuals, groups and organisations in social trends that affect them.
Various bodies fund BMP on an individual project basis. These bodies include ministries, local authorities, community organisations, funds, the European Commission, etc. BMP greatly values its independence. This allows BMP to take initiatives, including putting forward unorthodox themes and safeguarding the innovative character of its projects. As well as working on its own initiative, BMP also carries out research for others.
The main focus of BMP in recent years is on three core themes: ageing of society and the position of seniors, human rights and immigration and the position of immigrants and refugees.