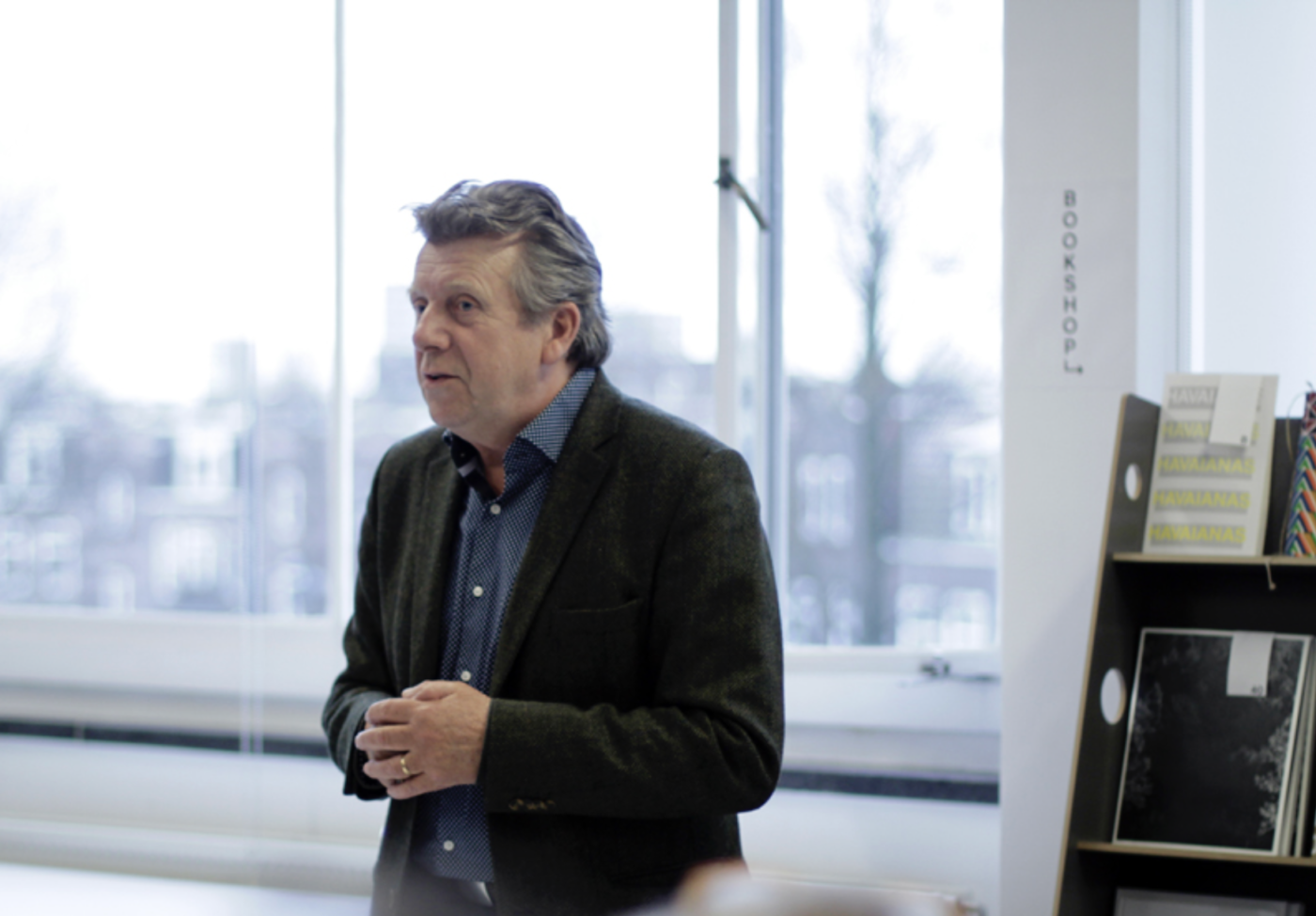 Willem van Zoetendaal
Willem van Zoetendaal is active as a designer and publisher of photo books and has published a large number of books. In addition to books about historical archives, which are often linked to contemporary counterparts, the majority of the publication collection has been made with contemporary artists/photographers such as Koos Breukel, Céline van Balen, Paul Kooiker, Holger Niehaus, Diana Scherer, Harold Strak, Sigrid Calon, Sara Blokland, Marie Ilse Bourlanges, Otto Snoek, Annaleen Louwes, and Fiona Tan. And with no longer living photographers like G.H. Breitner, Carel Willink, Frans Zwartjes, Johan van der Keuken, and Esther Kroon.
A large number of the publisher's books have been awarded Best Dutch Book Design, in 2014 he was awarded The Historical Book Award from Rencontres d'Arles (Johan van der Keuken/Paris mortel retouché), and in 2019 Die Goldene Letter, the highest international book award Stiftung Buchkunst Leipzig and the Australian Cornish Family Prize for Art & Design Publishing, both for the book Amsterdam Stuff, a visual atlas about the archaeological finds of the North/South Metro Line. Willem van Zoetendaal is also a curator of photography exhibitions. The most recent exhibitions are Spring Time at the Nederlands Fotomuseum (2017) and Amsterdam Stuff at Huis Marseille (2019).
Willem van Zoetendaal has worked for the photo book Cas Oorthuys – Guaranteed Real Dutch with photos of Congo by Cas Oorthuys, who traveled through Congo for 3 months in the early 1950s and made Black and White portraits of the inhabitants. The photos in the book are occasionally interspersed with fabrics from the Dutch textile factory Vlisco. These photos and textiles were exhibited in the former Museum for Central Africa in Tervuren around 1992.
---
Agenda
Roundtable: Decolonizing the Gaze - Textile Cultural Heritage vs Colonialism - Cultural Appropriations?
Roundtable discussion on what different fabrics and their history tell about interculture, colonialism and cultural appropriations.