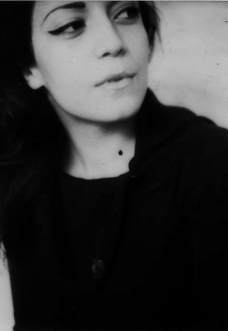 Maryam Monalisa Gharavi
Maryam Monalisa Gharavi is an artist, writer and theorist. Her work in film, video, performance, photography, drawing, sound, and text has appeared in various exhibitions and publications including Townhouse Gallery of Contemporary Art, Museum of Fine Arts Boston, Art Dubai, Mathaf: Arab Museum of Modern Art, Pacific Film Archive, Triple Canopy, Experimental Media and Performing Arts Center, Women and Performance, among others. Artist residencies include Delfina Foundation (London), Darat al Funun (Amman), and Mansion (Beirut).
Her work has explored the activated or live film; meaning, legibility, and poetics (including neologism, epistolary fiction, abécédaires, and networked literary forms); visibility and iconography (from iconicized bandits to facial recognition technologies); surveillance, empire, and security; and emerging approaches to the interplay between aesthetic and political valences in the public domain. She completed a Ph.D. in Comparative Literature and Film & Visual Studies at Harvard University, and is currently an M.F.A. candidate in Film/Video at Milton Avery Graduate School of the Arts at Bard College. In 2014-15 she was a Fulbright U.S. Scholar and Visiting Professor at Birzeit University. She is author of the open text South/South and an editor at The New Inquiry. Forthcoming books The Distancing Effect (BlazeVOX), American Letters (Zer0), and a translation of Waly Salomão's Algaravias: Echo Chamber (Ugly Duckling Presse).
---
Exposities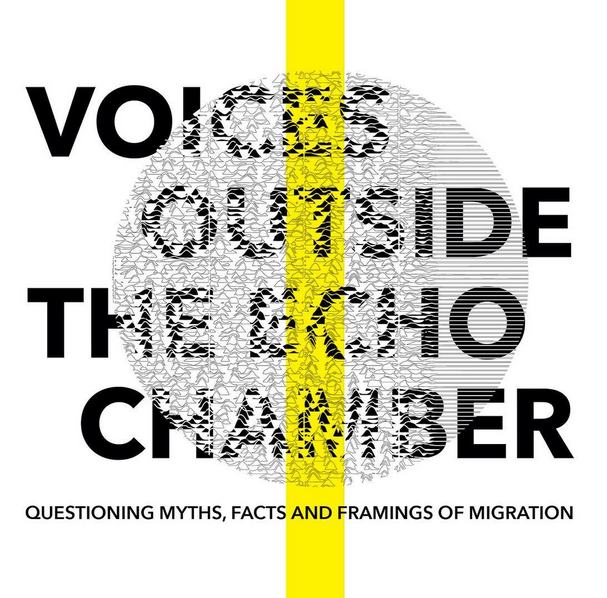 Expositie: Voices Outside the Echo Chamber
Questioning Myths, Facts and Framings of Migration, samengesteld door Katayoun Arian