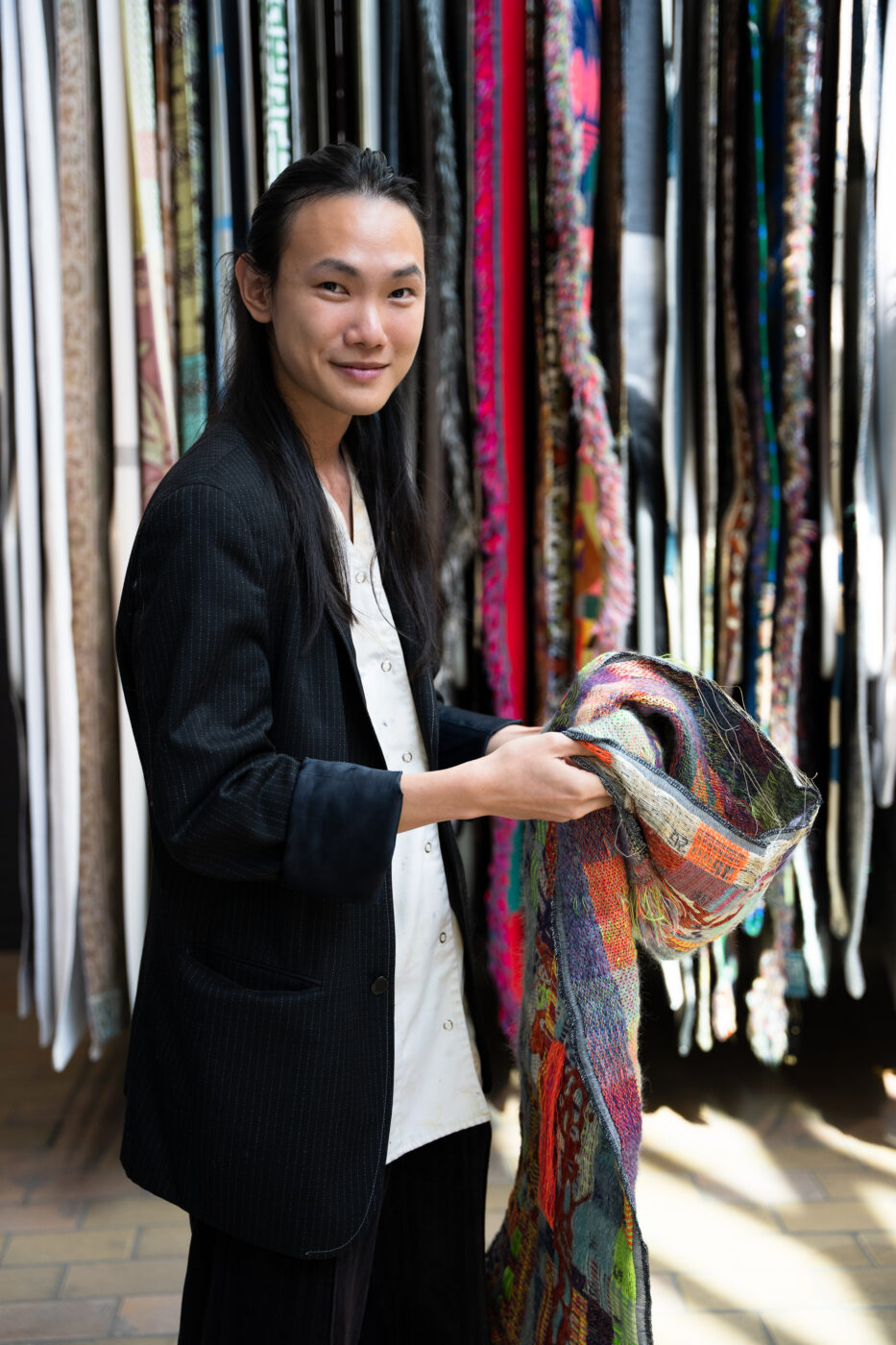 Marcos Kueh
Marcos Kueh (b. 1995, Sarawak) is a designer who has always had a desire to better understand his place and identity as a Malaysian. He graduated with his Bachelor's in Graphic and Textile Design from the Royal Academy of Art, The Hague in 2022. His practice is about safeguarding contemporary legends onto textiles as tools for storytelling, just as the ancestors of Borneo did with their dreams and stories, before the arrival of written alphabets from the West. Currently, his artistic research is focused on evoking the presence of colonial narratives in our present-day lives and conjuring new myths to what it means to be an independent country.
In 2022, he was awarded the Ron Mandos Young Blood prize for emerging artists, and his work was acquired by Museum Voorlinden in Wassenaar and Stedelijk Museum in Amsterdam. His work has been included in exhibitions around the world, including When Things Are Beings at the Stedelijk Museum, Amsterdam (2022); This Far and Further at Museum Voorlinden, Wassenaar, Netherlands (2022); Common Threads at The Back Room, Kuala Lumpur (2017); and Unknown Asia, Osaka, Japan (2017). He currently lives and works in The Hague.
---
Agenda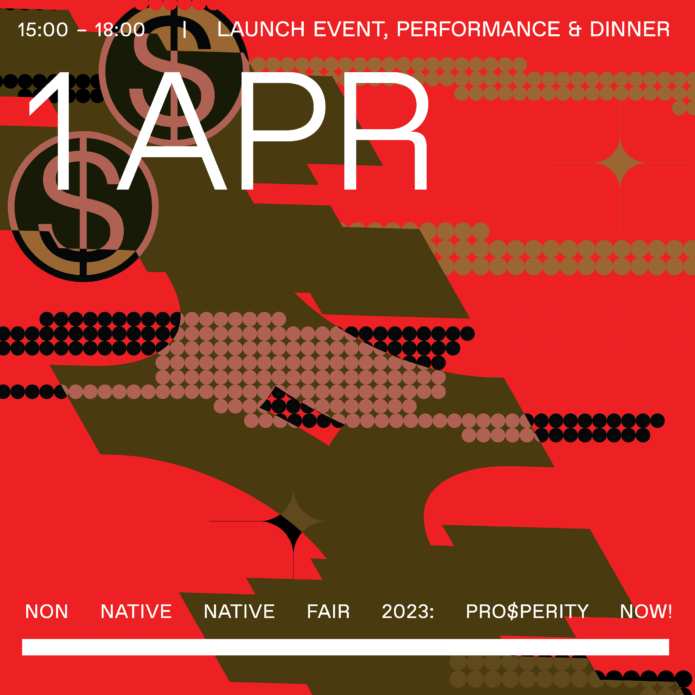 Launch Event: Non Native Native Fair 2023
Open call voor de Non Native Native Fair, PRO$PERITY NOW!