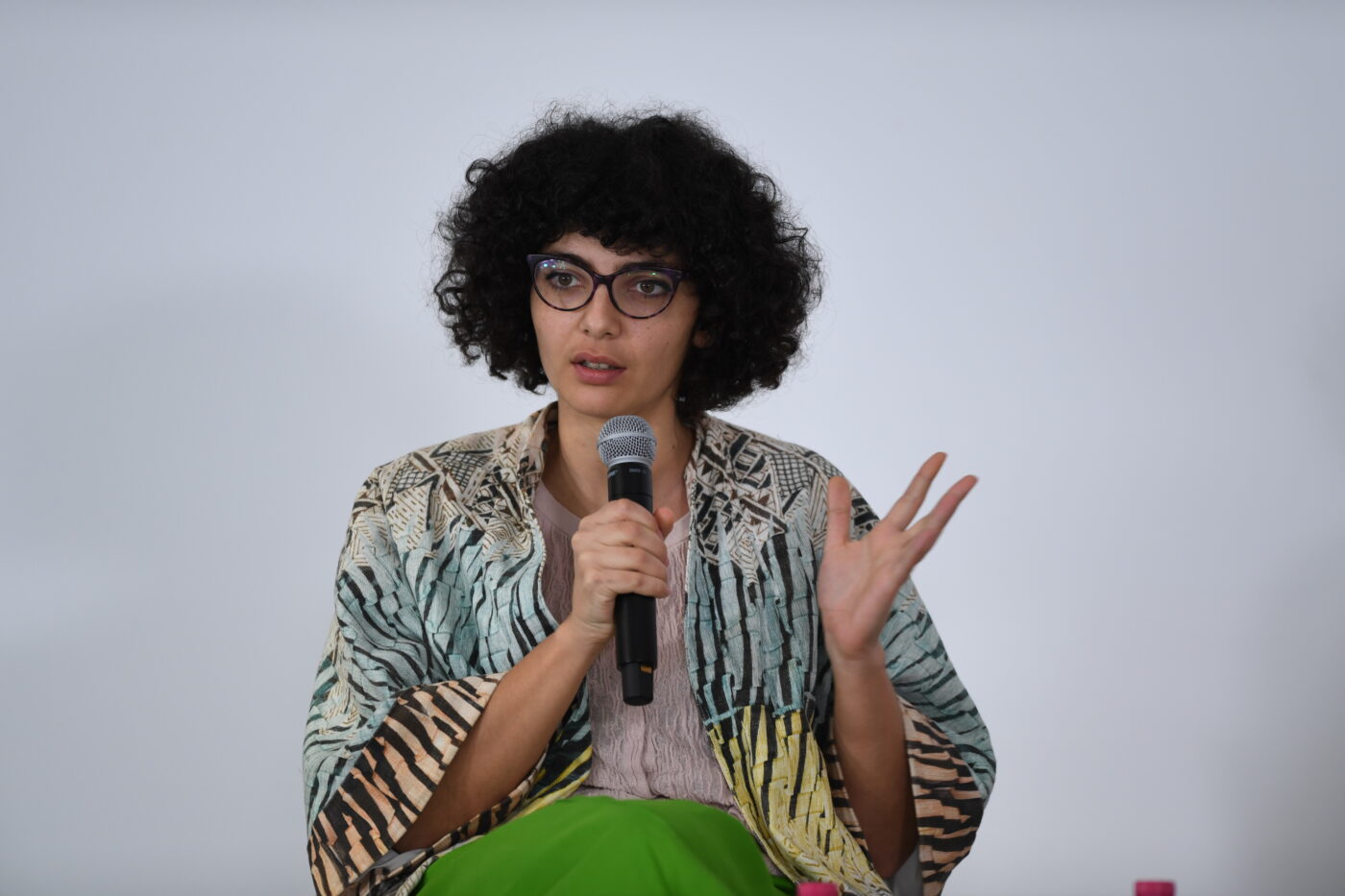 Lara Khaldi
Lara Khaldi is an independent curator and critic based in Jerusalem. Khaldi lectures in media studies at Al-Quds Bard College in Jerusalem and previously taught art history and theory at Palestine's Birzeit University.
A former assistant programme director at the Sharjah Art Foundation and director of the Khalil Sakakini Cultural Centre in Ramallah, Khaldi went on to complete the Curatorial Programme at De Appel, Amsterdam in 2014. Her recent projects include Shifting Ground, an off-site project for the Sharjah Biennial (2017) in Ramallah, a solo exhibition by Noor Abuarafeh at the Al Ma'mal Art Foundation in Jerusalem, Unweaving Narratives (2018) at the Palestinian Museum, Birzeit, and Overtones (2019) at the Goethe Institute, Ramallah. Khaldi has also contributed to a number of publications such as Time has fallen asleep in the afternoon sunshine (Mousse Publishing, 2019) and Of(f) Our Times: Curatorial Anachronics (Sternberg Press, 2019), as well as edited a number of publications, most recently In aching agony and longing I wait for you at the Spring of Thieves: Jumana Emil Abboud (Black Dog Press, 2018).
---
Agenda
Lancering: Errant Journal #1, When Are We?
Errant Journal is een concept door Irene de Craen, gerealiseerd in samenwerking met Framer Framed