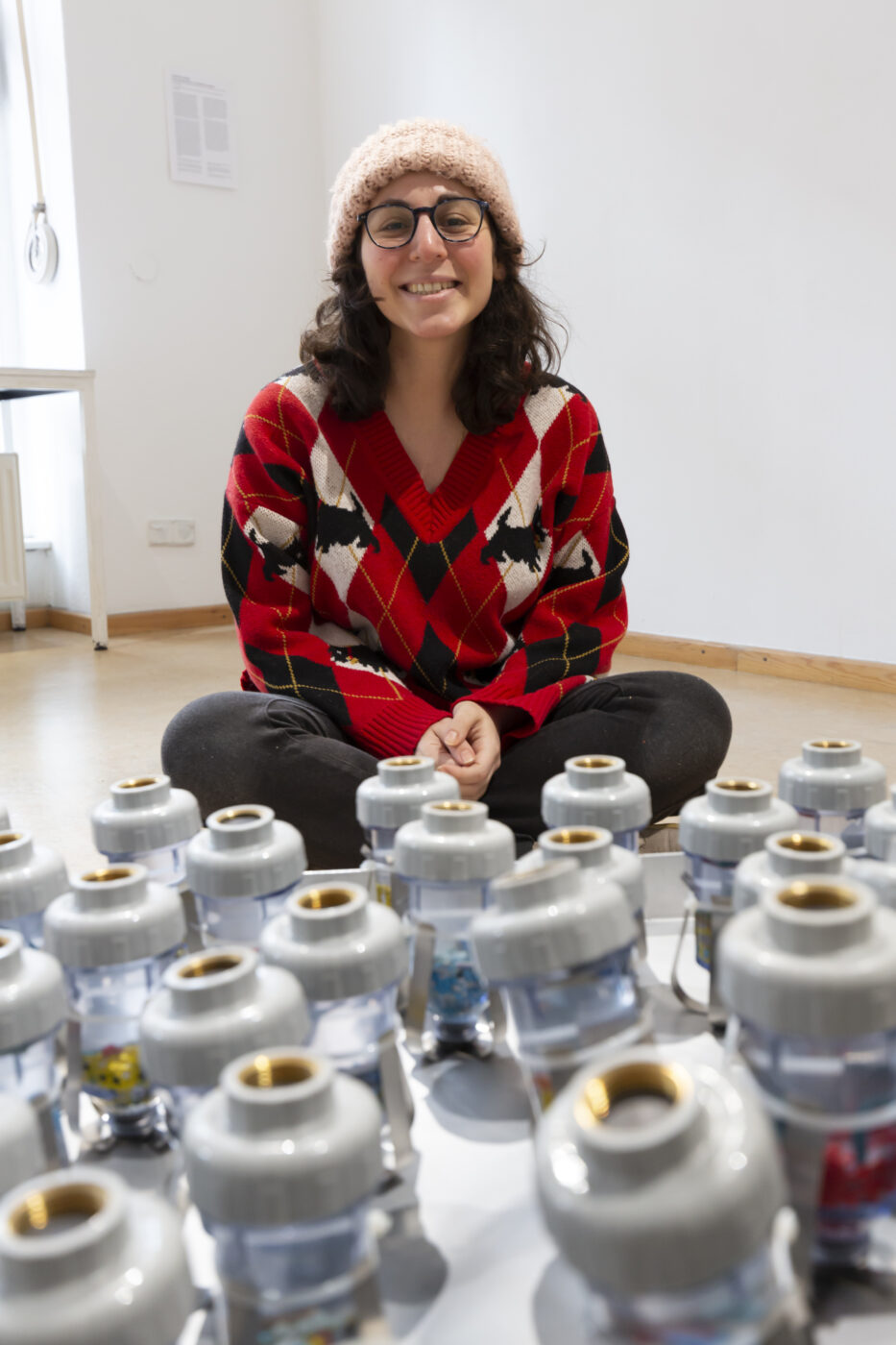 Gülşah Mursaloğlu
Gülşah Mursaloğlu is an artist based between Istanbul and Berlin. She completed her BA in Sociology at Boğaziçi University and received her MFA degree from the School of the Art Institute of Chicago. In her works, she explores materiality, matter's agency, and human and non-human temporalities. Her installations, which emerge after an in-depth and extensive research process, don't remain stable in form, and rather manifest themselves as dynamic and fluid systems through their ephemeral nature. Her recent projects investigate the shift in potato's temporality in the past centuries, terrestrial sequences, and the ways in which voluntarily and involuntarily eat/devour/consume the earth and actors from the underground.
Her recent exhibitions include Vicious Cycle, Art Laboratory Berlin, Germany (2023), The Memory in Our Bones, Green Art Gallery, Dubai, UAE (2022), Hosting Bodies, Sanatorium, Istanbul, Turkey (2021), Once Upon a Time Inconceivable, Protocinema, Istanbul, Turkey (2021). She has participated in artist residencies such as Arnis Residency, Arnis, Germany (2022), SAHA Studio, Istanbul, Turkey (2020); sundaymorning@ekwc, Oisterwijk, Netherlands (2019).
---
Agenda
Launch & Performance: "What are the words you do not have yet?"
Live performance en lancering van een veelzijdig publicatieproject dat performatieve, sonische en tactiele ervaringen samenbrengt.