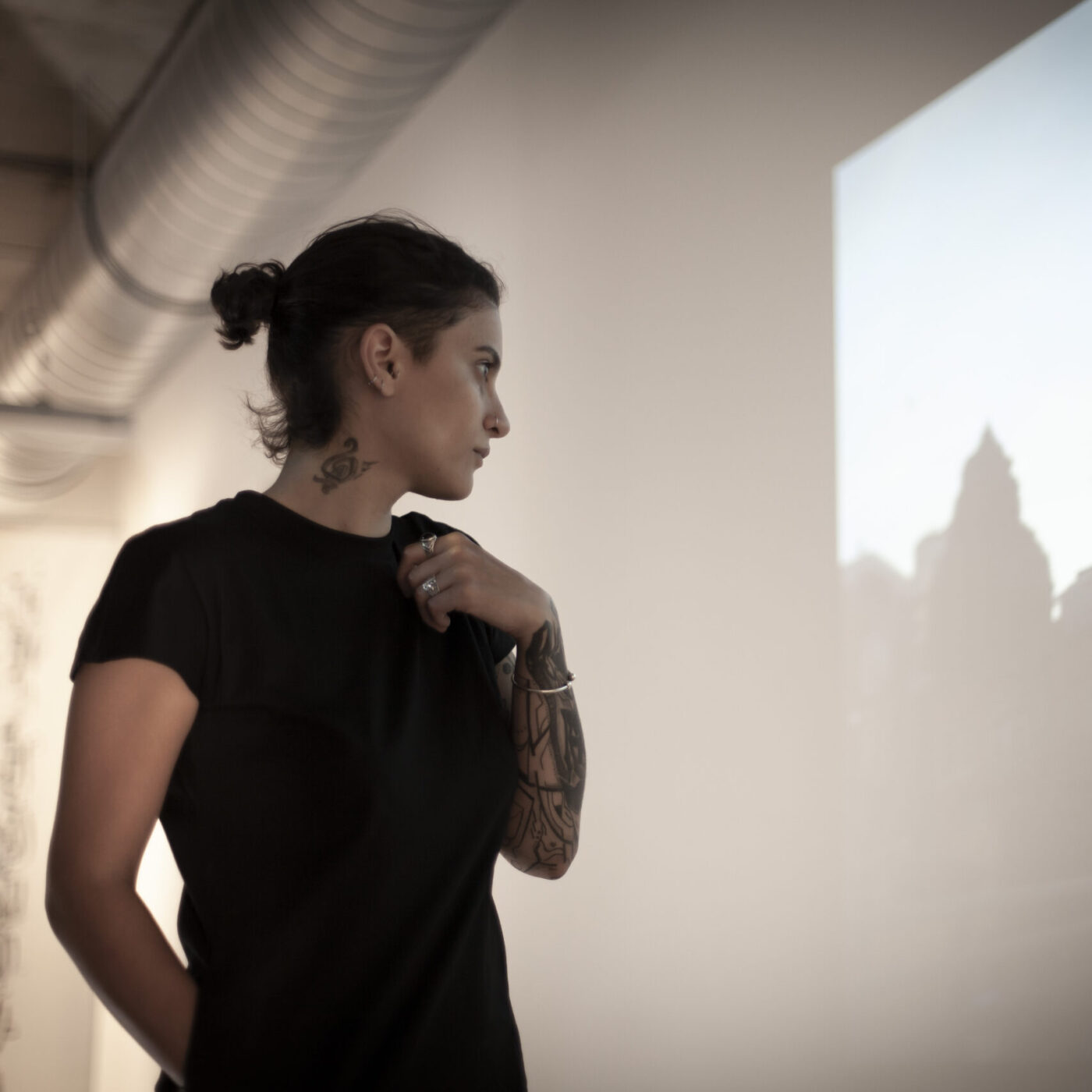 ghenwa noiré
ghenwa noiré (abou fayad) is an amsterdam-based performer and multimedia installation practitioner. her work investigates the branch of linguistics that is concerned with semantic satiation: the effect by which daily expressions used are washed out, as they are repeated and tokenised in the lebanese society. through performances, she uses her body as a vocal and physical instrument to tap into gestures that depict the social structure of lebanon; where she grew up. through analogue loops she accompanies her performances and film based installation work in an attempt to revisit different forms of reality, and get past it.
the social and domestic tensions within oral history are also particularly important in her freelance work. as a trainer of journalists, she offers her skills to de-legitimise mainstream media and break free from the oppressive politics of the region. she uses data-visualisation and storytelling as her strength.
amongst others, ghenwa's work has been featured at beit beirut during the 'launch of Tarikhi magazine', at the 66th International Short Film Festival Oberhausen for 'the one minutes' film series, and in DeGid online magazine for the Nieuw Babylon edition, and Het Hem during the sandberg graduation show (2021).
noiré is a co-member of the waiting room collective with naira nigrelli. it is a collaboration-based platform that anchors audio-visual music production as live improvisation sets. Instruments used range on the basis of collaborators and generally from analogue synthesisers to vocals as well as acoustic instruments and post-production. So far, the waiting room collective has performed in amsterdam at Vrankrijk, Framer Framed (with jamonjamonjamonjam) and on radio alhara.
photo credit: naira nigrelli
---
Agenda
(un)Common Grounds: Reflecting on documenta fifteen
Een twee daags forum georganiseerd door Framer Framed, Akademie van Kunsten & het Van Abbemuseum