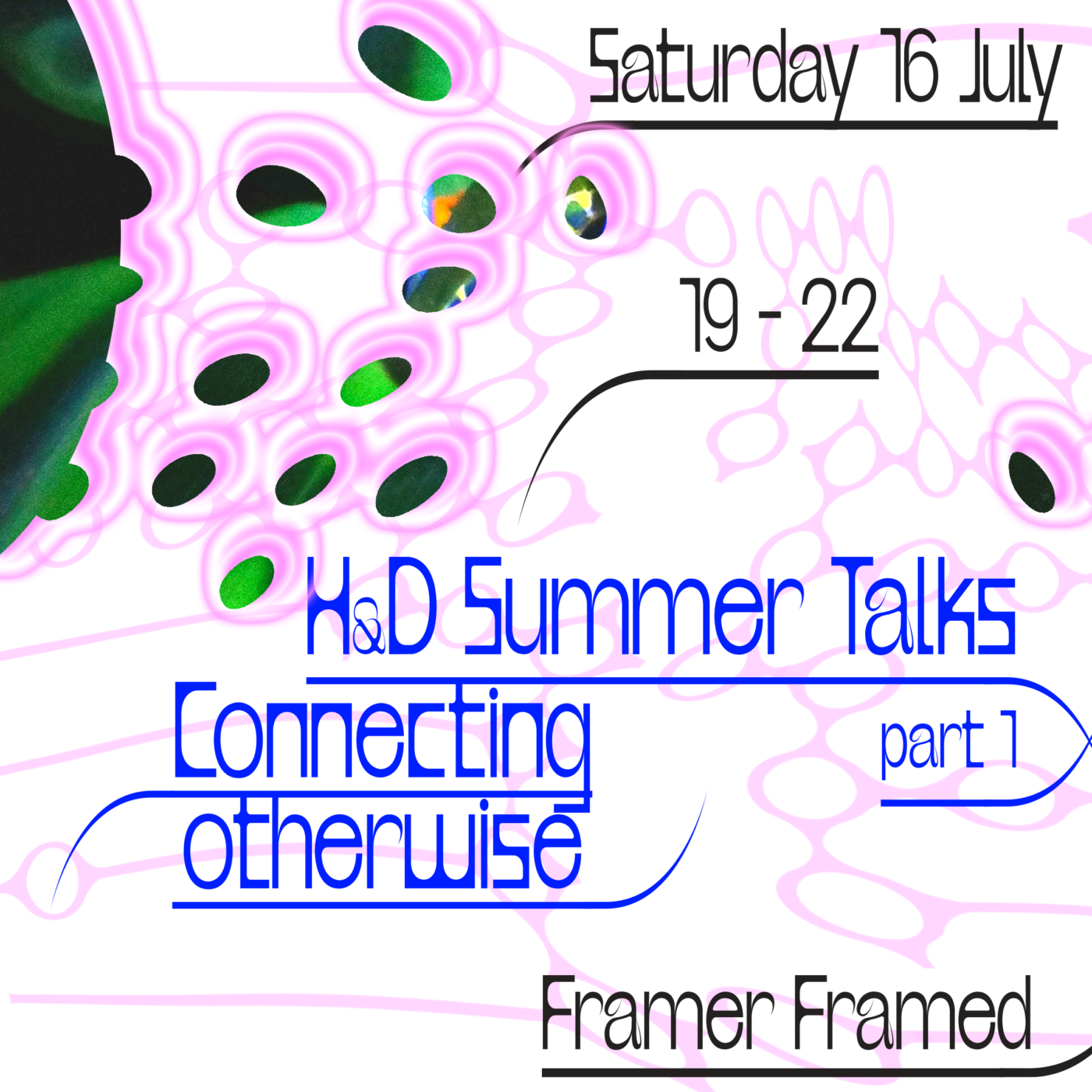 16 Jul 2022
19:00 - 22:00
Summer Academy & Booklaunch: Connecting Otherwise
On July 16, Framer Framed will host this year's Hackers & Designers (H&D) Summer Academy: Connecting Otherwise. Join the public program at Framer Framed with talks and performances by Hackers & Designers, Display Distribute, Varia, and Question Collective. Followed by the presentation of the new publication Making Matters.
---
Living in a global pandemic for the last two years made apparent how our internet use impacts our co-habitation with each other – other humans, other species – in social, material and psychological ways. The evolving monoculture of the handful of companies that mediate our online connectivity, as well as their pervasiveness and extractivist nature, has created a condition in which it is difficult to imagine alternative, affective, and sustainable ways of coexisting and connecting online.
Within the theme of Connecting Otherwise, we will explore the intersections of accessibility and sustainability of hybrid cultural work and techno-social life — the cultural, economical, ecological, and geographical implications of our increasingly complex entanglements with technology.
This year's Summer Academy of Hacker & Designers will be facilitated and co-constructed with collectives that work in their respective local environments at the intersection of art, design and technology, environmental, queer, trans* and disability justice, free/libre/open source software development, and radical pedagogies. Together, we invite participants to join us in questioning, reimagining and putting into practice other conscious, creative, and response-able ways of working, creating, and co-existing online.
The event will be (audio) broadcasted live and documented by echo radio: https://radioecho.net/
Program
18:30 Doors open
19:00 Introduction by  Hackers & Designers
19:15 SolarPunk, lecture by Pernilla Manjula Philip and Loes Bogers (Hackers & Designers)
19:45 VLTK, lecture by Cristina Cochior and Julie Boschat-Thorez (varia)
Pauze
20:30 Booklaunch of Making Matters – A Vocabulary of Collective Arts met Anja Groten (Hackers & Designers), Elaine W. Ho (Display Distribute) joining online, and Florian Cramer,
21:00 Internet: the Musical, performance by Question Collective
22:00 End of program
Location
Framer Framed
Oranje-Vrijstaatkade 71
Amsterdam
This event will be in English
For more information about the program and access notes, visit the event's page.
---
About Making Matters
Editorial committee:
Florian Cramer, Anja Groten, Klaas Kuitenbrouwer, Pia Louwerens, Marie-José Sondeijker, Janneke Wesseling
Contributors:
Aliens in Green, a.pass / Lilia Mestre, Florian Cramer, Display Distribute / Elaine W. Ho, Feral Atlas / Lili Carr & Feifei Zhou, Anja Groten, Thalia Hoffman, Jatiwangi art Factory / Bunga Siagian & Ismal Muntaha, Eleni Kamma, Frans-Willem Korsten, Klaas Kuitenbrouwer, Pia Louwerens, Dani Ploeger, Kate Rich, Femke Snelting, Olu Taiwo, Janneke Wesseling, West / Baruch Gottlieb, West / Akiem Helmling, Z. Blace.
Partners:
Academy of Creative and Performing Arts, Leiden University; Het Nieuwe
Instituut, Rotterdam; Waag, Amsterdam; West Den Haag; Willem de Kooning Academy and Piet Zwart Institute, Rotterdam
Design: Hackers & Designers
Pb, 20 x 11cm (h x w) | 336 pp.
English | ISBN 978-94-93246-11-9
€ 22,50
Publisher: Valiz
---
Summer Academy graphic design by Manon Bachelier
This event is made possible with the generous support of Stimuleringsfonds, Innovatielabs and AFK.
Book Launch
/
---
Network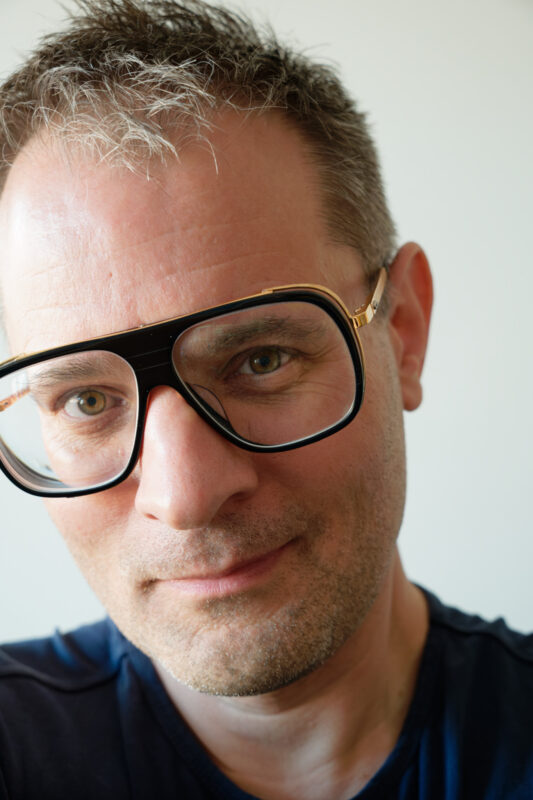 Florian Cramer
Practice-oriented research professor