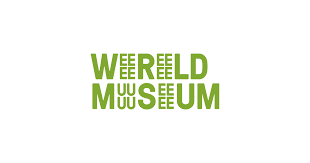 Wereldmuseum Rotterdam
The Wereldmuseum is a museum about people and offers a mirror of 160 years of collecting by Rotterdammers for Rotterdammers. The Wereldmuseum in Rotterdam is a museum about cultures in the present and the past. The Wereldmuseum in Rotterdam became a partner of the Nationaal Museum van Wereldculturen (NMVW, National Museum of World Cultures) in May 2017. Since then it shares both the collection and mission with the NMVW.
The objects of the Museum's collection all tell a human story. Stories on universal themes such as celebrating, mourning, decorating, praying, loving and fighting. Themes that all have one thing in common. They show that we are the same except for the differences: human beings.
The Wereldmuseum only displays a small part of these objects in its museum rooms. That does not mean that the rest of our collection is not visible. The vast majority of the collection can be seen on the Museum's collection site. Since 2017, the Wereldmuseum has been working closely with the National Museum of World Cultures, which consists of the Tropenmuseum, the Africa Museum and the Museum of Ethnology. Together, these collections contain nearly 450,000 objects, 260,000 photographic images and about 350,000 items of documentary footage.