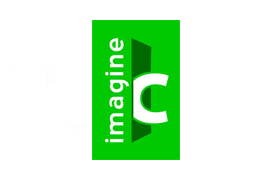 Imagine IC
Imagine IC is a mix of an archive and a museum in the heart of the Bijlmer. Together with the neighbourhood, we collect new acquisitions for the Amsterdam collection. We develop methods of participatory collecting based on our experiences. Imagine IC goes for heritage democracy. Heritage stands for who we are together and for what we want to take with us into the future and everyone should have a voice in it. Imagine IC believes in a society in which everyone makes equal decisions and where all votes counts.
Imagine IC organises collecting events, collecting things and memories; documenting stories and meanings that people share. Imagine IC organizes exhibitions, heritage education, workshops and seminars.
Together with the Reinwardt Academy and also Waag, Imagine IC is working on the methodology of ' emotion networks ', in which space is given to the diverse feelings that people in a city have about hot heritage topics (such as Zwarte Piet or the Bijlmer plane disaster).