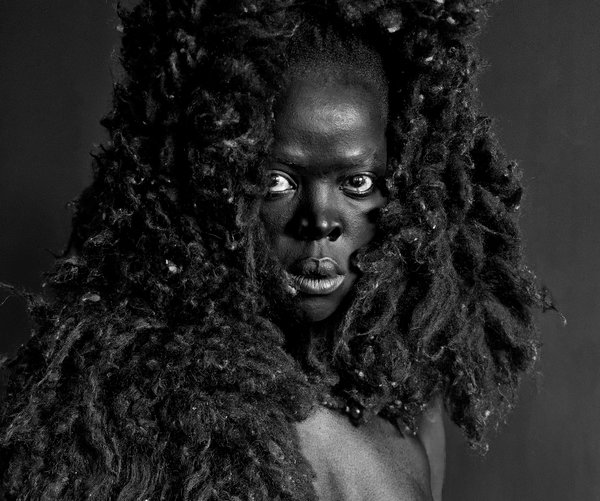 Zanele Muholi
Zanele Muholi (b. 1972, SA) is a photographer, filmmaker and visual activist. They studied advanced photography at the Market Photo Workshop in Johannesburg, before going on to complete a Master's in Documentary Media from Ryerson University in Toronto. Muholi's self-proclaimed mission is "to re-write a black queer and trans visual history of South Africa for the world to know of our resistance and existence at the height of hate crimes in SA and beyond." These arresting portraits are part of Muholi's contribution towards a more democratic and representative South African homosexual history. Through this positive imagery, Muholi hopes to offset the stigma and negativity attached to queer identity in African society.
In 2009 they received her MFA at the Ryerson University, Toronto. They have won several awards with her art, like the 'Fine Prize for an emerging artists' during Carnegie International in 2013. Muholi participated in Documenta 13, the South African Pavilion at the 55th Venice Biennale; and the 29th São Paulo Biennale. Muholi was a participating in the group exhibition What We Have Overlooked, curated by Mirjam Westen, and on show at Framer Framed from 30 June to 21 August 2016.
Muholi currently lives and works in Johannesburg, South Africa.
---
Exhibitions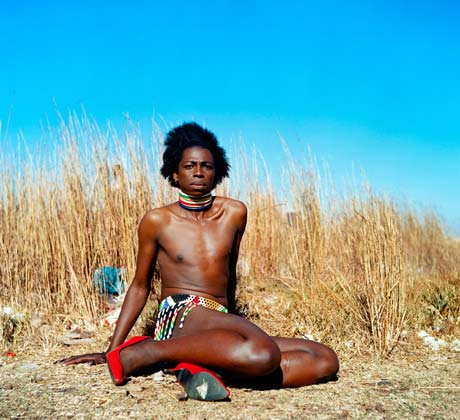 Exhibition: What We Have Overlooked
A collection presentation of Museum Arnhem, curated by Mirjam Westen