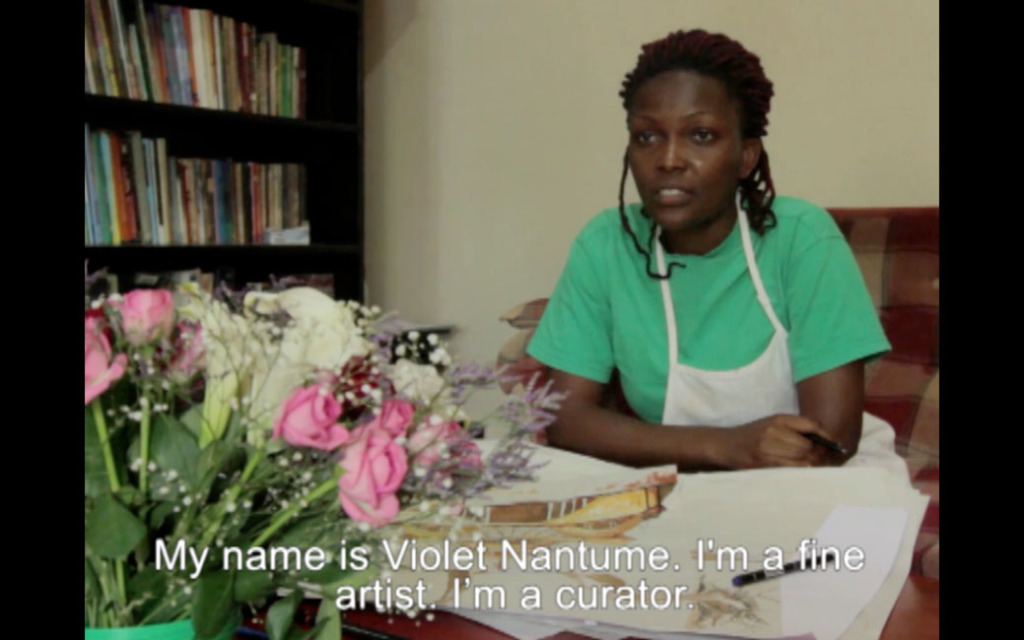 Violet Nantume
'When I am dealing with cultural issues, my mind will never stop toying with the uneasy matters of colonialism, neo-colonialism, and ancient trading practices.'
Violet Nantume (b. 1987) is an artist and curator. She creates art works that trigger controversy and curate exhibitions based on themes and concepts that are meant to disrupt existing paradigms about a wide range of subjects, but which also encourage alternative ways of perception. Nantume is a graduate of the Margaret Trowell School of Industrial and Fine Arts, Makerere University where she majored in Jewelry Making and Ugandan Contemporary Art History. She is currently focused on building a curatorial career while keeping her artistic expression alive through drawing, painting and sculpture.
She worked as an intern with the curatorial team at Dak'Art Biennale 2014 and was the chair curatorial committee and co-curated the Kampala Contemporary Art Festival 2014. She has also curated an art space at the International Women's Day celebration 2013, in which the public collectively painted a mural on the "Past, present and future of the Independent Woman." Together with Robinah Nansubuga she co-curated the Art Competition exhibition for "The National CSO Fair 2013." Following participation as a curator in the Global Crit Clinic and 3rd International Art program held in Accra, GH, with a grant from Arts Collaboratory in which she co-curated A History of Ghana In the last five weeks; in culmination of the Asiko Art School 2013. She co- facilitated (co-curated 'Know Go Zone" art project) a Bayimba Curatorial Workshop 2013 led by South African curator, Gabi Ngcobo. In 2015, she was a participating artist for the Framer Framed group exhibition Simuda Nyuma – Forward Ever Backward Never, curated by Robinah Nansubuga and Andrea Stultiens.
Nantume is now a co-director of both Kampala Art Auction Ltd, for which she organised the first ever major art auction in Uganda in 2015, and UNDER GROUND Contemporary Art Space.
---
Exhibitions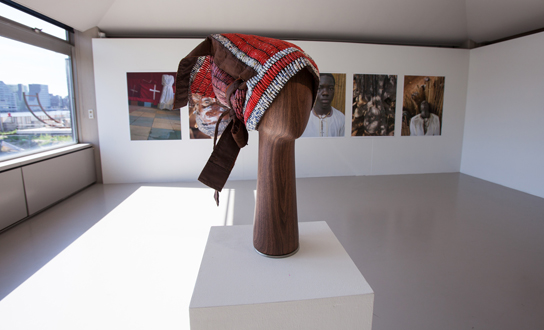 Exhibition: Simuda Nyuma - Forward Ever Backward Never
A contemporary interpretation of missing documents in an Ugandan archive of Ham Mukasa. Curated by Robinah Nansubug and Andrea Stultiens