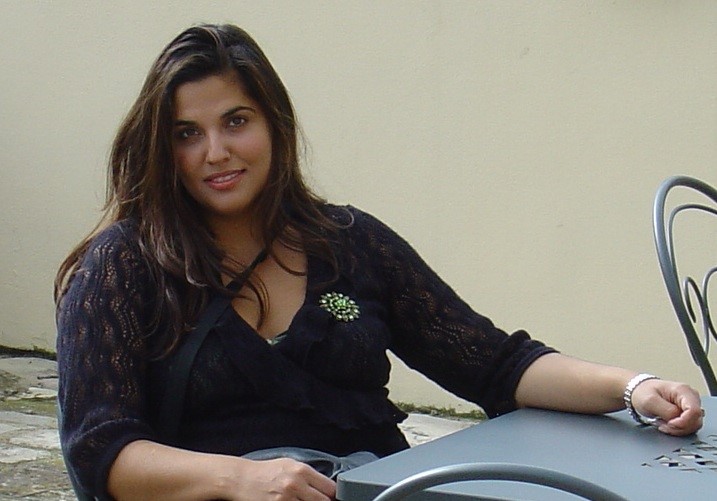 Tímea Junghaus
Tímea Junghaus (b. 1975) is an art historian and contemporary art curator of Roma/Sinti origin. Since 2010 she has been the research fellow of the Institute for Art History, at the Hungarian Academy of Sciences. Her curatorial initiatives include the founding, and exhibitions, of the Budapest based János Balázs Roma Gallery (2004), the Roma component of the Hidden Holocaust- exhibition in the Budapest Kunsthalle (2004), and the First Roma Pavilion at the 52nd Venice Contemporary Art Biennale (2007).
Her recent curatorial works include the Archive and Scholarly Conference on Roma Hiphop (2011), The Romani Elders and their Public Intervention for the Unfinished Memorial to the Sinti and Roma Murdered Under the National Socialist Regime in the frame of the 7th Berlin Biennale (2012), Roma Body Politics (2015) and (Re-)Conceptualizing Roma Resistance (2016). Tímea Junghaus was a guest speaker for the discussion Impossible Dialogues – Contested memories, conflicting presences at Framer Framed in 2016. She presented her research which looks at how the situation of minority artists and cultural producers in Central Europe has declined significantly in the past decade with the evolution of nationalist cultural propaganda in the region.
Junghaus is also the founding director of the European Roma Cultural Foundation an independent foundation, which established Gallery8 – Roma Contemporary Art Space (www.gallery8.org). She has researched and published extensively on the conjunctions of modern and contemporary art with critical theory, with particular reference to issues of cultural difference, colonialism, and minority representation.
---
Agenda
Impossible Dialogues – Contested memories, conflicting presences
Presentation of a long-term interdisciplinary research project is conceived by curators Katia Krupennikova, Inga Lāce and Margaret Tali.
Project overview: PATTERNS & Impossible Dialogues (2016)
Overview of the project and program surrounding PATTERNS / Impossible Dialogues. Perspectives from within & about Central and Eastern Europe in the social sciences, arts and history.