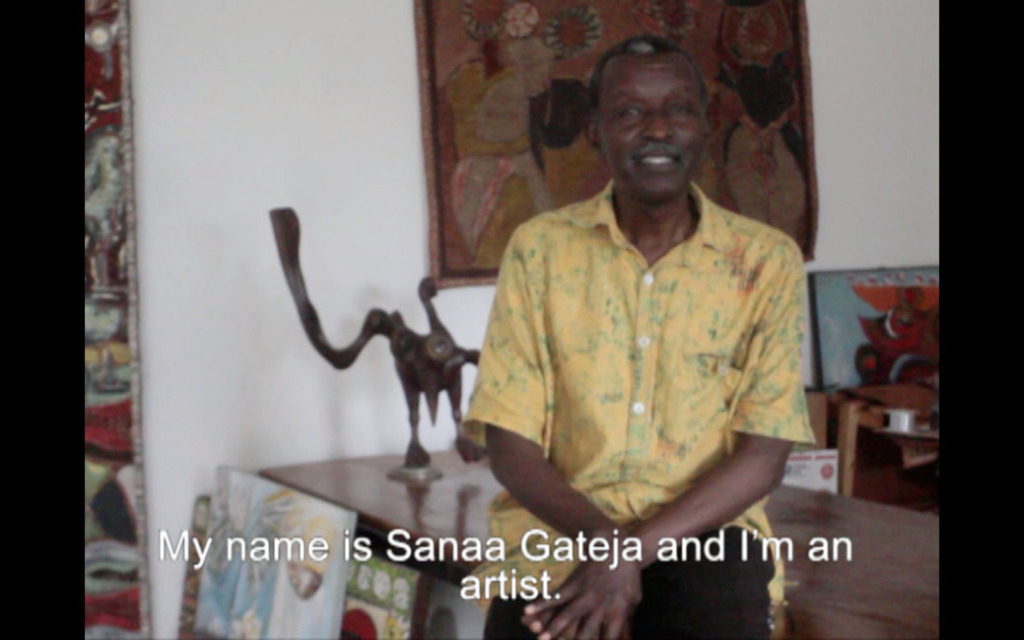 Sanaa Gateja
"Life is a journey with a purpose. The message I bring is visually African. The themes I paint are universally human. Dealing with the materials that guide me, I talk with you the observer. We share the energy within is provoked by art," Sanaa Gateja 1998.
Saana Gateja (1950), whose professional career took off in 1968 when he became the Assistant Crafts Officer at the Ministry of Culture and Community Development, is a Ugandan-based artist whose work recycles man-made waste materials. Gateja's practice is characterised by a commitment to teaching, constant design innovations, and the use of mixed media that draw on music, fashion, jewellery, interior decor and visual art art to offer various approaches to African culture.
Following his placement at the Ministry of Culture, Saana went on to manage the Uganda pavilion at the EXPO 70 in Osaka, Japan. In 1971, he moved to Mombassa, Kenya and opened Sanaa Gallery, selling African art and offering interior design services. He ran the gallery until 1982, when he moved to Italy, where he obtained an Interior Design Diploma. In 1985 he moved to London and completed a course in Jewelry Design at Goldsmith and London College of Art and Design.  He then started teaching at the Africa Center in Recycling and Jewelry Making, and in 1987 he was the Artist in Residence for Art and Jewelry at the Commonwealth Institute in London.
In London, Saana developed a way of expressing himself creatively combining music, jewelry and visual art. He later found it necessary to move back to rural Kasese where he teaches jewellery-making to local producers, using non-traditional and cheaper materials, while selling his designs on the European high-end market.
At Framer Framed, Saana Gatejawas a participating artist in the group exhibition Simuda Nyuma – Forward Ever Backward Never in 2015, curated by Robinah Nansubuga and Andrea Stultiens. He is now based in Lubowa Kampala, Uganda.
---
Exhibitions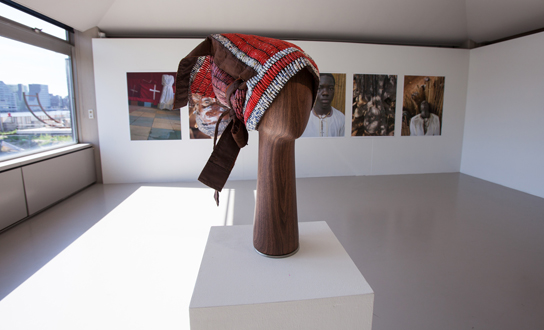 Exhibition: Simuda Nyuma - Forward Ever Backward Never
A contemporary interpretation of missing documents in an Ugandan archive of Ham Mukasa. Curated by Robinah Nansubug and Andrea Stultiens