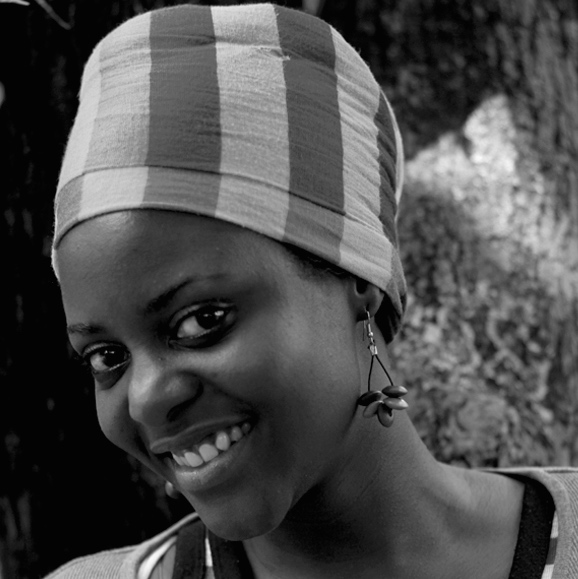 Robinah Nansubuga
Robinah Nansubuga is an independent curator born in 1986 in a village called Masaka in Uganda. She calls herself the 'informal educated'. She started her artistic career in 2004, as a cultural supervisor at Ndere cultural centre, where she moved to Afriart Gallery as a sales representative/ assistant curatorial administrator. After organising several solo and group exhibitions she then became the curator and gallery manager of Fas Fas art gallery in Kampala. She then moved on to being the project manager of 32° East | Ugandan Arts Trust, a centre for contemporary art in Kampala. She is the initiator of Ekyoto (bonfire) an independent project that is a discussion platform for critiquing, confronting and storytelling of the Ugandan traditions. Robinah is a voted committee member of arterial network Uganda that is a network to promote and develop arts and culture in Uganda among others.
Whilst being employed by art institutions and through social communication, cultural information and self directed improvement of learning, Robinah has curated exhibitions inside and outside Uganda:
– 'Women without Borders' in DRC an exhibition of women artists in East and Central Africa
– 'Order in chaos' a solo exhibition in Tanzania at Nafasi art space amongst others
– She was a co-curator for KLA ART 014 Contemporary Art Festival
– 'Peace and Conflict' with Malian curator Hama Goro
– 'Know go zone'
– She has been an invited guest curator judge at the National civil Society Organisation competitions 'Our country, our dignity, my duty' 2013.
She has facilitated a workshop at the Bayimba Arts Journalism training on visual art, and she is a former participant at the 2013 Independent curators international workshop in Johannesburg. She was invited as a conference speaker on heritage at the Yango biennale.
Robinah is currently working on different projects organising an exhibition 'WHOIS WE?' questioning identity of the arts and the position of the artists in this identity. She is very much fascinated by the eras of language and she is currently working on more research on what the informal educators like her have to say about language.
---
Exhibitions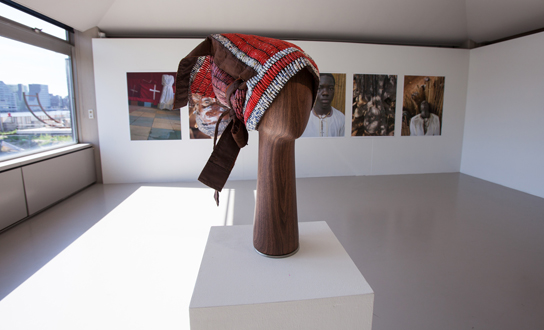 Exhibition: Simuda Nyuma – Forward Ever Backward Never
A contemporary interpretation of missing documents in an Ugandan archive of Ham Mukasa. Curated by Robinah Nansubug and Andrea Stultiens
---
Magazine