Regina José Galindo
Regina José Galindo  (b. 1974) is a visual artist and poet, who also uses the medium of performance art. Her work often explores the ethics of social violence, such as gender and racial discrimination.
She participated in the Venice Biennials of 2001, 2005, 2009 and 2011 and the 29th Biennial of Graphic Arts in Ljubljana, Slovenia. In 2005 she received the 'Léon de Oro' award during the Venice Biennial for her works ¿Quién puede borrar las huellas? and Himenoplastia. In 2011, Galindo received the Prins Claus Award for her artistic ability to transform injustice and outrage into powerful public acts. Galindo was a participating artist in the group exhibition What We Have Overlooked at Framer Framed between from 30 June to 21 August 2016, curated by Mirjam Westen.
She currently lives and works in Guatemala City.
---
Exhibitions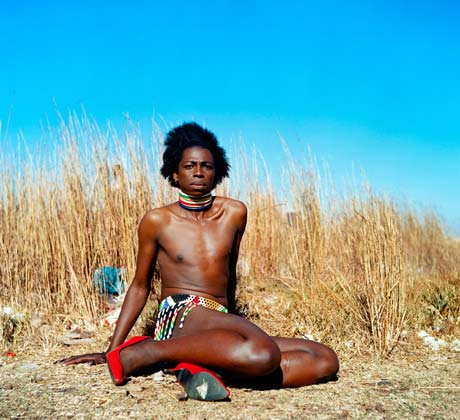 Exhibition: What We Have Overlooked
A collection presentation of Museum Arnhem, curated by Mirjam Westen