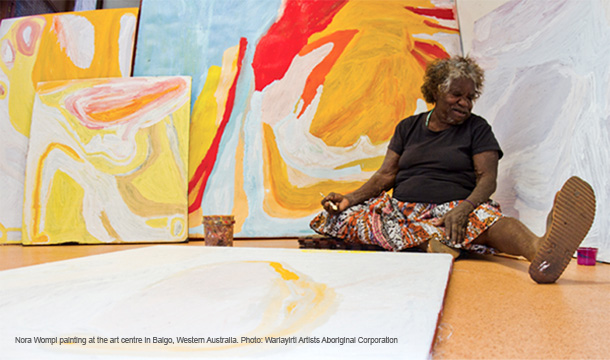 Nora Wompi
Nora Wompi (born 1935 in Lilparu) lived a nomadic life until her twenties. This traditional lifestyle was harsh, especially during the dry season. For a number of years she lived in the Balgo Hills community, a catholic mission on the border with Kimberly. Currently she resides in Kunawarritji community with her family. She paints in bold brushstrokes and colours to depict her connection with her home land. Her art is part of an artistic style that developed after Aboriginal artists began to use acrylic paints and canvas. Her style inspired by traditional 'dot and line' painting of nomadic Aboriginal art has developed into imagery reminiscent of abstract expression, but rooted in her home culture and experiences.
Wompi's work has been exhibited both nationally and internationally. She also holds numerous art awards including the Western Australian Indigenous Art Award from the Gallery of WA in 2014, and 24th National Aboriginal and Torres Strait Islander Art Award, Museum and Art Gallery of the Northern Territory, Darwin in 2007. Her work is held in collections in the Art Gallery of New South Wales, National Gallery of Victoria, National Museum of Australia, The Laverty Collection and more.
In 2017, she partakes in the group exhibition In the future everything will be as certain as it used to be at Framer Framed (16 March – 23 April 2017).
---
Exhibitions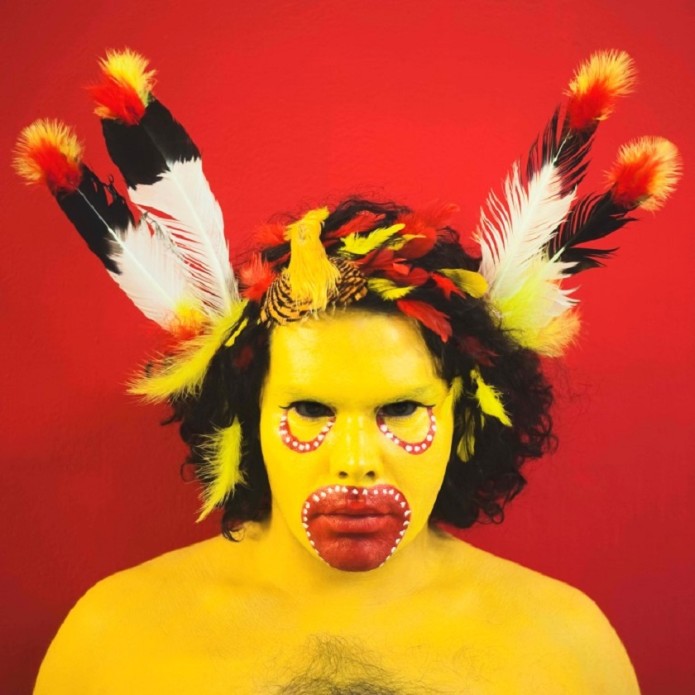 Exhibition: In the future everything will be as certain as it used to be
Exhibition in collaboration with AAMU - Museum of contemporary Aboriginal art, in light of their closure