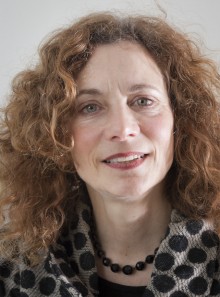 Michaela Hanssen
Michaela Hanssen was the head of the Monuments & Collections Department at the Rijksdienst voor het Cultureel Erfgoed (National Agency for Cultural Heritage). She completed her study of Architectural History in 1989. After this, she pursued a career, from communication advisor to assistant director, in the domain of social housing. In the Oud-Zuid district of Amsterdam, Hanssen was head Ruimte en Economie (Space and Economy) until she, in 2009, became head of Collectiebeheer at het Instituut Collectie Nederland. This institute was, in 2011, merged with de Rijksdienst for the Cultural Heritage, a part of the Ministry of Education, Culture and Science (OCW). She was a guest speaker for the discussion Collecting without Boundaries: Creating a future-proof Museum at Framer Framed in 2014 to debate the current state of affairs and the sustainability of the Dutch museum collections.
Hanssen managed the both the Art Collections and later the department of Monuments & Collections in Rijswijk with about thirty employees who are busy with loans, research, conservation and restoration, management, transport, documentation, registration and photography of the collection. The contemporary concerns for Hanssen are the policies such as the Museumbrief 'Samen werken, samen sterker', the 'CollectieCentrum' Nederland, the digital accessibility of the collection of the Netherlands and the interdepartmental policy of art. Within the same department, Hanssen is currently the Programme Leader for Heritage & Participation.
---
Agenda
Collecting without boundaries. Creating a future-proof museum
A discussion on collection exchange, mobility and museum collaboration.
---
Magazine