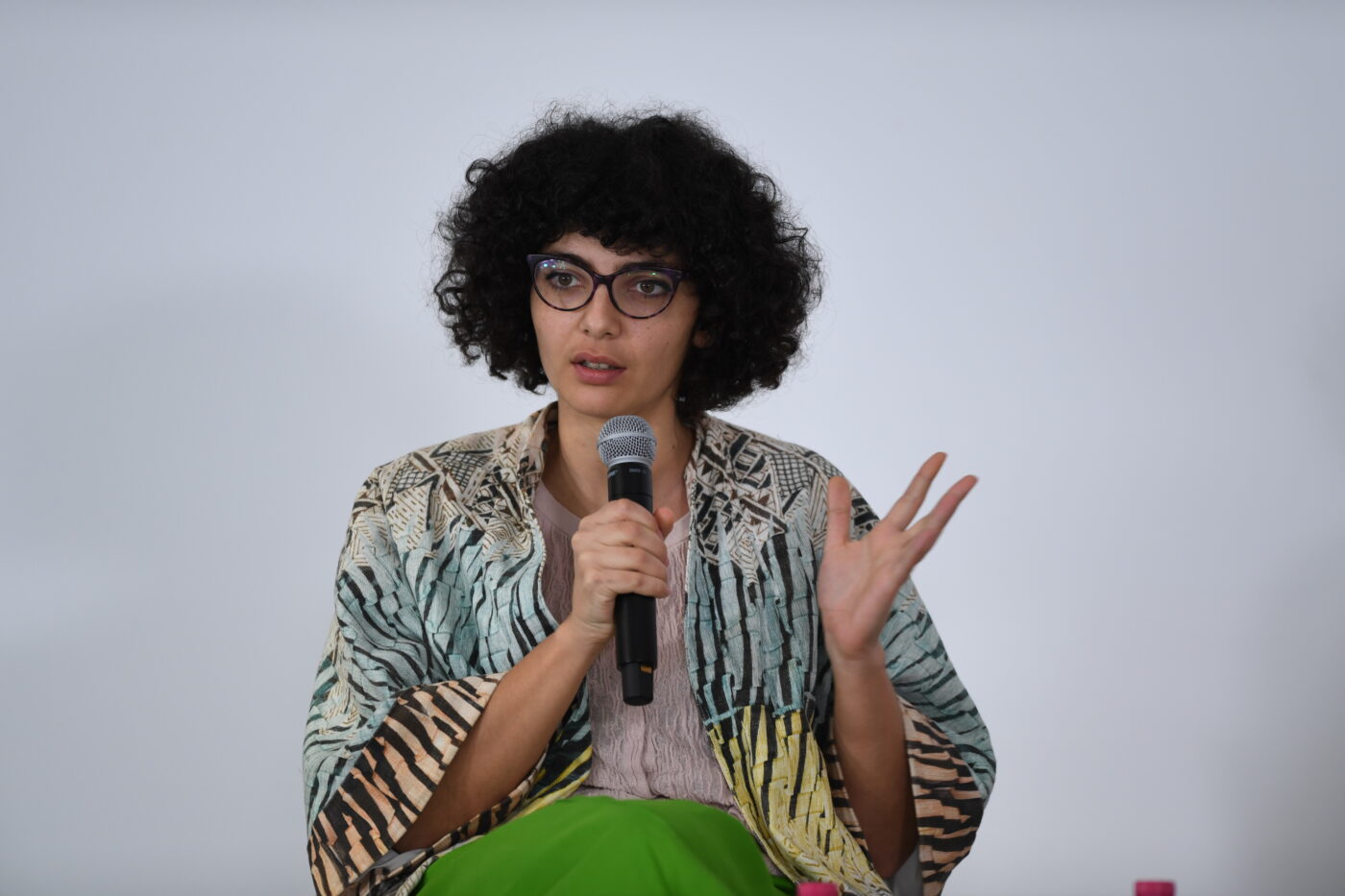 Lara Khaldi
Lara Khaldi is an independent curator and critic from Jerusalem, Palestine, living temporarily in Amsterdam. She was part of the curatorial team of documenta 15. Until recently she was the head of the Media Studies Programme at Alquds Bard College, Jerusalem and a tutor in the Disarming Design MA program, at Sandberg Institute, 2020-2022. Khaldi is appointed as the new director of the contemporary art space de Appel in Amsterdam, starting from January 2023.
A former assistant programme director at the Sharjah Art Foundation and director of the Khalil Sakakini Cultural Centre in Ramallah, Khaldi went on to complete the Curatorial Programme at De Appel, Amsterdam in 2014. She has curated projects and symposia in Palestine and abroad, some of which include Shifting Ground, an off-site project for the Sharjah Biennial (2017) in Ramallah, a solo exhibition by Noor Abuarafeh at the Al Ma'mal Art Foundation in Jerusalem, Unweaving Narratives (2018) at the Palestinian Museum, Birzeit, and Overtones (2019) at the Goethe Institute, Ramallah. Khaldi has also contributed to a number of publications such as Time has fallen asleep in the afternoon sunshine (Mousse Publishing, 2019) and Of(f) Our Times: Curatorial Anachronics (Sternberg Press, 2019), as well as edited a number of publications, most recently In aching agony and longing I wait for you at the Spring of Thieves: Jumana Emil Abboud (Black Dog Press, 2018).
---
Agenda
(un)Common Grounds: Reflecting on documenta fifteen
A two-day hybrid forum co-organised by Framer Framed, Akademie van Kunsten & Van Abbemuseum
Launch: Errant Journal #1, When Are We?
Errant Journal is a concept by Irene de Craen, realised in collaboration with Framer Framed