Jota Castro
Jota Castro (b. 1965) is a French-Peruvian activist artist living in Brussels, Belgium. At the end of the 1990s he retired from his work as a diplomat at the European Union and the United Nations to devote himself fully to his activities as an artist and curator. Castro has curated exhibitions including The Fear Society / Pabellón de la Urgencia for the 2009 Venice Biënnale and more recently, Dublin Contemporary 2011. Jota Castro was a participating artist in the group exhibition Costume Bureau at Framer Framed in Amsterdam, curated by Roel Artkestijn, and on show between 10 October to 25 November 2014.
In his artistic work, Castro exposes the machinations of contemporary (consumer) society, sometimes with biting, politically incorrect humor, and he champions the protection of intellectual freedom and democracy. Castro's exhibition at Museum Het Domein deals with problems caused by the global economic crisis and developments in European politics.
In a 2005 interview with Jerôme Sans, Jota Castro posited that 'Society is changing and the powers that be are getting scared. People are looking for new references, they're in search of information, they're discussing it, sharing it. Our society is like clay waiting to be redefined, to be modeled unambiguously. For an artist, our age is the best of times!' The artist's recent work embodies a hope for radical change to our (consumer) society. In a visual register that could be characterized as political minimalism, Castro reflects on such diverse subjects as crippling mortgages in the United States, recent genocides, the migration out of Africa, our dependence on oil, Chinese-American trade relationships, the destruction of the Amazonian rainforest due to Western consumption, and other forms of economic and ecological exploitation of Latin America.
---
Exhibitions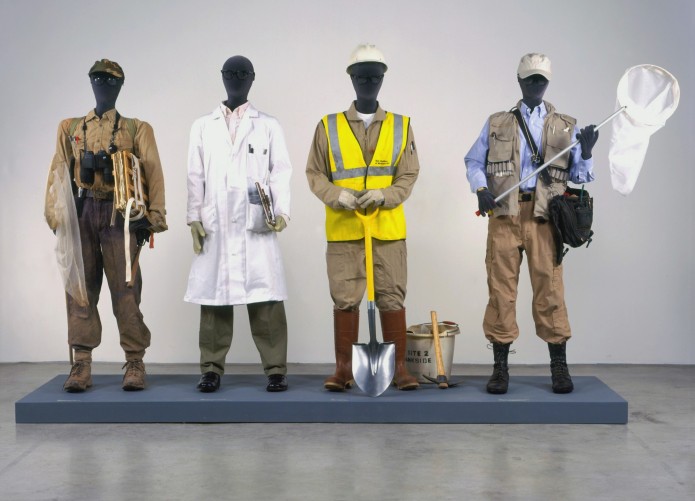 Exhibition: Costume Bureau
A collection presentation of Museum Het Domein, curated by Roel Arkesteijn
---
Magazine