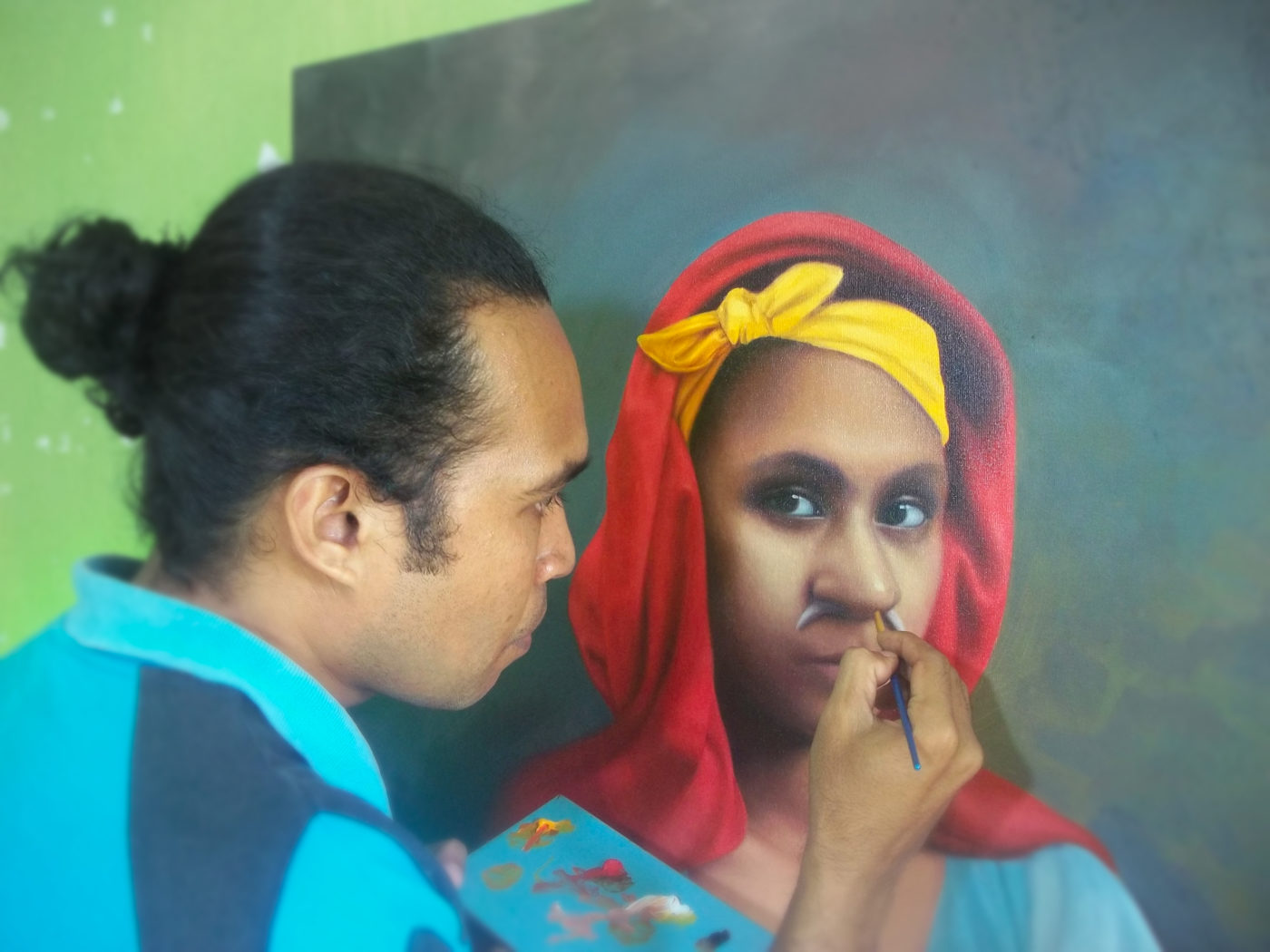 Ignasius Dicky Takndare
Ignasius Dicky Takndare is a Papua artist born in 1988 in Sentani, Jayapura. He is a Fine Arts graduate from Indonesian Institute of the Arts (ISI) Yogyakarta, and the owner of Onomi Art Design and Phuyakha Art Studio. His career in the practice of painting took off after he was awarded the First Prize of the Indonesia Panorama Drawing Competition held by Galeri Nasional Indonesia. Central to his work are themes and issues surrounding Papuan people and identity.
Human rights violation cases in Papua have reached a critical level, but most cases still remain unnoticed or unsolved by the government. After journalists' access to Papua was prohibited, this area became one of the most isolated places in the world. The local people are cornered by many threats to their lives and livelihoods, including military violence, limited access to healthcare, being forced to leave their villages as a result of the mining industry, and an increase in immigrant workers from Java and elsewhere. Some researchers go so far as to state that the people of Papua are becoming extinct.
His work wants to draw attention to the conditions of the Papua people, who are stripped of the right to freedom of speech, are unable to fulfil their aspirations, have guns follow them everywhere, and face increasing oppressive measures. The idea behind this work is that to ignore the struggle of people in Papua, is to turn your back on humanity: saving them means to save humanity.
---
Takndare is invited for a visit to the Netherlands in the framework of exhibition Pressing Matters (2018), and will take part in the exhibition's public programme.
---
Exhibitions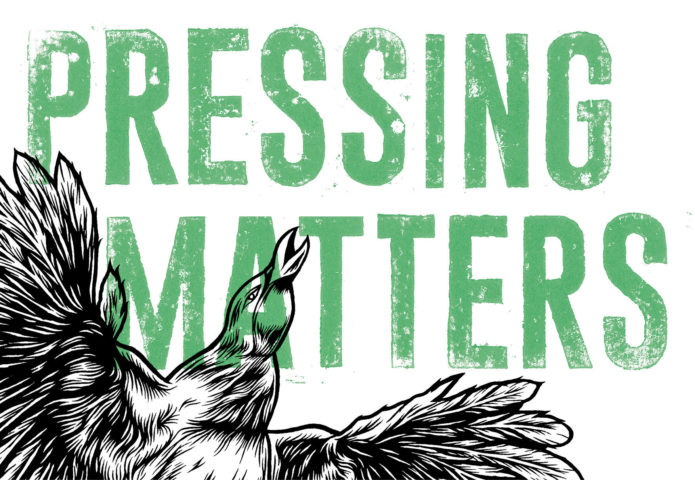 Exhibition: Pressing Matters
Featuring 24 Indonesian artists brought together by artist Kevin van Braak
---
Agenda
Pressing Matters: Exhibition tour & artist talk with Ignasius Dicky Takndare
Joined in conversation by artist Kevin van Braak & moderator Nancy Jouwe.
Opening: Pressing Matters
In presence of artists Kevin van Braak and Ipeh Nur.