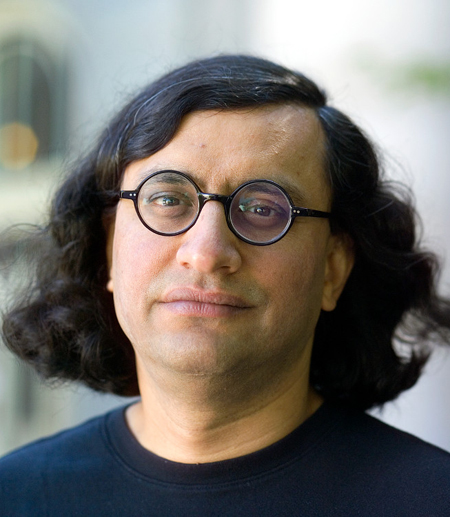 Iftikhar Dadi
Iftikhar Dadi is an artist, writer, curator, researcher, and Associate Professor at Cornell University in New York. Dadi's research examines art as a global and networked practice from the late nineteenth century to the present, informed by theorizations of modernity, contemporaneity, and postcoloniality. He  brings these methodological insights to the study of the modern and contemporary art of South Asia, the Middle East, and their diasporas.
Iftikhar Dadi was a guest speaker for the second evening of Presence of an Absence, a dialogue with Sophie Ernst and Taha Mehmood about their installation of the same name, exploring the thousands of stories left the wake of colonial encounters between Asia and Europe. His research interests include media, crafts, and popular culture with reference to ongoing socio-aesthetic transformations in the region, seeking to understand how emergent urban publics forge new avenues of civic participation. Dadi's curatorial projects and his work as a practicing artist have further served to enrich his academic scholarship.
Dadi currently serves on the editorial and advisory boards of Archives of Asian Art and Bio-Scope: South Asian Screen Studies, and was a member of the editorial board of Art Journal (2007-11).  He is advisor to the Hong Kong based research organization Asia Art Archive. He is currently co-director of Cornell's Institute for Comparative Modernities, and has served as Chair of Cornell's Department of Art (2010-14) and Director of Cornell's South Asia Program (2015-16). Co-curated exhibitions include Lines of Control on partitions and borders (Herbert F. Johnson Museum of Art at Cornell, 2012 and Nasher Museum at Duke University, 2013); Tarjama/Translation on the contemporary art of the Middle East and Central Asia (Queens Museum of Art, 2009 and Herbert F. Johnson Museum, 2010); and Unpacking Europe on the relation between Europe and the postcolonial world (Museum Boijmans Van Beuningen Rotterdam, 2001). Iftikhar Dadi received his PhD in History of Art at Cornell University, and remains a professor there. 
---
Agenda
Presence of an Absence
An investigation into the relationship between objects, experiences and identity.