Fitri DK
Fitri DK is a writer and artist from Yogyakarta. She uses graphic design techniques (such as hardboard cuts and etchings) to criticise social and environmental issues. Moreover, Fitri DK is committed to raising women's issues through art and music and consistently represents a strong female voice in an extremely patriarchal culture. She is a member of SURVIVE! Garage community, the art collective Taring Padi, the all-women artist group Bunga-Bunga Besi, and a vocalist in Dendang Kampungan.
Her work on the Pentagonal Icositetrahedron is inspired by a political action of the Kendeng women, who protested against a cement factory that was polluting the environment. Their act of resistance involved a protest where they sat on the ground and stuck their feet in blocks of concrete. In every action, they were humming a mantra 'ibu bumi; ibu bumi wis maringi, ibu bumi dilarani, ibu bumi kang ngadili' ('mother earth gives, mother earth hurts, mother earth will judge').
Fitri DK made this work to show solidarity with the Kendeng women, who to this day struggle to save their land, and fight for the environment. They fight not only for themselves, but also for the next generation, so that they are able to enjoy fresh air, clear water, mountains, lands, and forests.
---
Exhibitions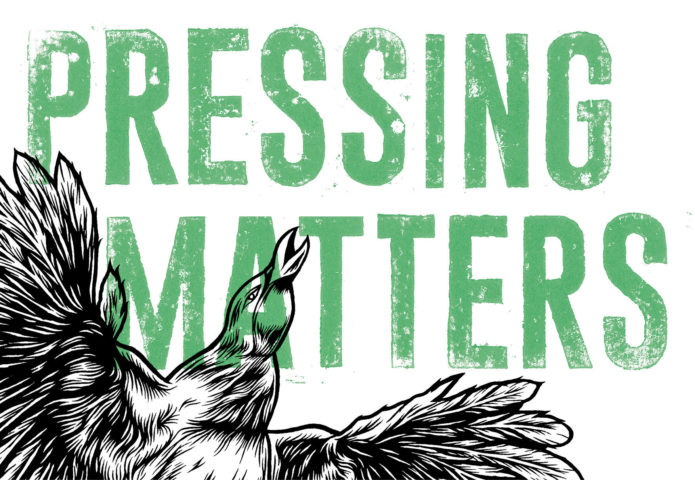 Exhibition: Pressing Matters
Featuring 24 Indonesian artists brought together by artist Kevin van Braak
---
Magazine