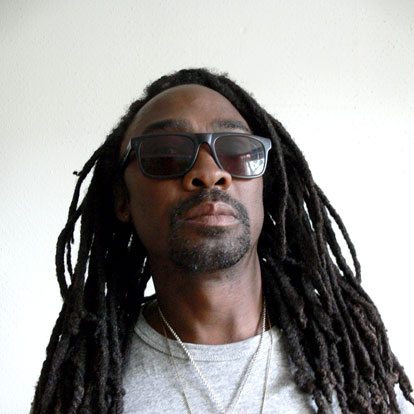 Femi Dawkins
Femi Dawkins aka Jimmy Rage is a multidisciplinary artist, whose work focuses on fractured narratives and autobiographical tales that cross borders, as well as on identity and the ways in which it is constituted. His migration from the Caribbean to the United States, and then to Europe has led him to construct new identities and to take on different personas in the process of finding meaning and understanding in these alterations. Within his contemporary art practice he employs both the audio- and visual arts to relate to hybrid culture and language. Dawkins draws inspiration from various places, which expose him to a variety of migrational diaspora and inner city interactions. Here, he constantly finds new ways to articulate, narrate and share his experiences.
His work has appeared in Code, Elle, Africa Online, BLEND and The New York Times. He exhibited with Anthropologists in Art at WM Gallery, Amsterdam (2011 and 2014), Barnsdale Municipal Gallery, Los Angeles, USA (2009), Arti et Amicitiae, Amsterdam (2009), Huize Frankendael, Amsterdam (2009), CC Pounder Gallery, Los Angeles, USA (2007), and Framer Framed, Amsterdam (2015).
In 2012-2013 Dawkins wrote and starred in The Afro Galactic Dream Factory, an 'afro-techno vocal symphony' that was staged in Cape Town, South Africa. Furthermore, he presented his practice at theaters, in public spaces, fashion shows and concerts halls. Femi Dawkins was a participating artist for the Framer Framed exhibition Ancestral Blues: Return to the State of L3 from 16 September to 11 October 2015, curated by Vincent van Velsen. 
Femi Dawkins now lives and works in Amsterdam.
La Puerta, animated art music video. Artworks, music, and lyrics by Jimmy Rage. ©Femi Dawkins⏐Rage Studios
---
Exhibitions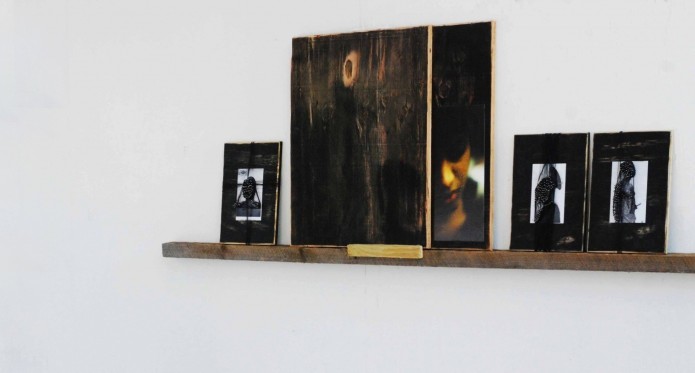 Exhibition: Ancestral Blues - Return to the State of L3
A research on a hybrid Transatlantic culture curated by Vincent van Velsen
---
Agenda
Diasporic self: sound as lingua franca
The closing event to the exhibition 'Ancestral Blues'.