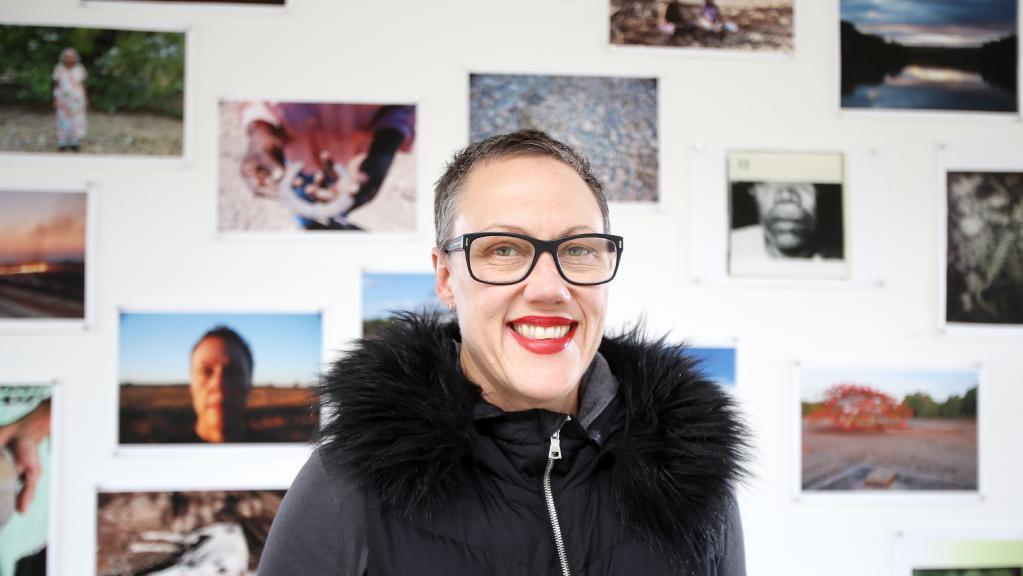 Brenda L. Croft
Brenda L. Croft (born 1964, Perth, Australia) is a a member of the Gurindji, Malngin, Mudpurra, Bilinara peoples from the Northern Territory of Australia, and is also of Anglo-Australian, German and Irish descent. Her work is often biographical and is drawn from her experience of growing up in the suburbs with a white mother and an Aboriginal father. Croft uses her multicultural background to discuss the issues facing Indigenous peoples in Australian society, including the ongoing effects of the 'Stolen Generations' and preconceptions regarding who is actually of Aboriginal heritage and of what an Aboriginal person is supposed to look like in contemporary Australian society. From an insider's viewpoint, she works to present a realistic portrayal of contemporary Aboriginal life, a positive image.
In 1985 she completed the first year of a Bachelor of Visual Arts (Photography) at Sydney College of Arts. Croft first exhibited her work in the NADOC '86 Exhibition of Aboriginal and Islander Photographers at the Aboriginal Artists Gallery, Sydney in 1986. In 1988 she participated in the touring exhibition Inside Black Australia and Photography: Recent Acquisitions at the Australian National Gallery, Canberra. She did the Koori Women's Video Production course at Metro Television, Sydney in 1990 and was employed as the General Manager (formerly Coordinator) of Boomalli Aboriginal Artists' Co-operative, Sydney (a position she held for six years) that same year. Croft completed a Master of Art Administration at the College of Fine Arts, University of New South Wales, Sydney in 1995 and was represented in AFRICUS: The Johannesburg Biennale that same year.
From 1999 to 2001, Croft was Curator of Indigenous Art at the Art Gallery of Western Australia. From 2002 to 2009 Croft was Senior Curator of Aboriginal and Torres Strait Islander Art at the National Gallery of Australia, during which time she established the National Indigenous Art Triennial, with Culture Warriors, the inaugural NIAT held in 2007. Independent curatorial projects have included: co-curator, with Hetti Perkins (Eastern Arrernte/Kalkadoon peoples), fluent (1998), featuring Emily Kame Kngwarreye, Yvonne Koolmatrie & Judy Watson, Australia's representation at the 47th Venice Biennale, later touring Australia. She was also curator for Beyond the pale (2000): contemporary Indigenous art, Adelaide Biennial of Australian Art, 2000 Adelaide Festival of the Arts; and Lead curator Stop(the)gap: international Indigenous art in motion (2011), commissioned for the 2011 Bigpond Adelaid International Film Festival, with curatorial advisors Kathleen Ash-Milby, USA, David Garneau (Canada) and Megan Tamati-Quennell (Aotearoa/NZ). In 2017, she partakes in the group exhibition In the future everything will be as certain as it used to be at Framer Framed (16 March – 23 April 2017).
Croft has presented lectures at institutions throughout Australia and internationally since the early 1990s. Croft gained her Master of Art Administration from the University of New South Wales in 1995, after which she received an Alumni Award from UNSW in 2001. In 2009 she was awarded an Honorary Doctorate in Visual Arts from the University of Sydney. In 2011 Croft was awarded an Australian Research Council Discovery Indigenous Award 2012 and she followed this up by undertaking her PhD at the National Institute for Experimental Art, College of Fine Arts, UNSW, where she has been Senior Research Fellow since March 2012.
---
Exhibitions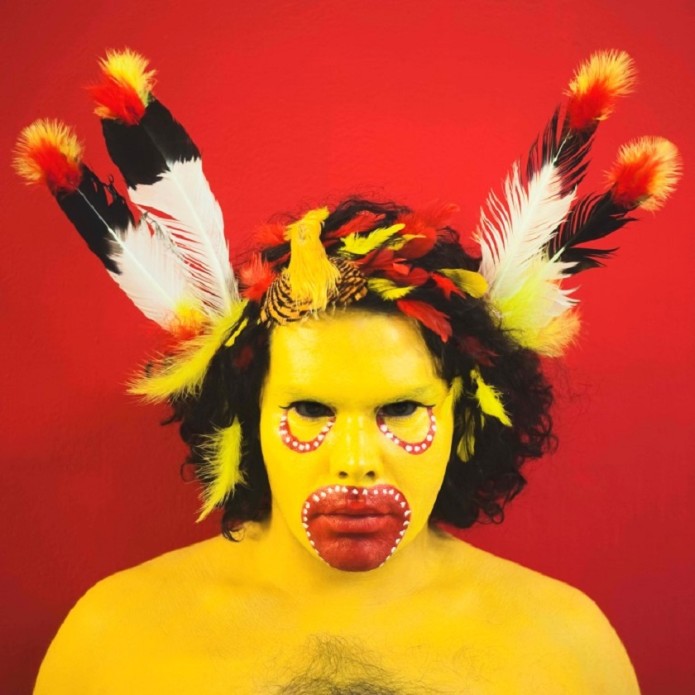 Exhibition: In the future everything will be as certain as it used to be
Exhibition in collaboration with AAMU - Museum of contemporary Aboriginal art, in light of their closure