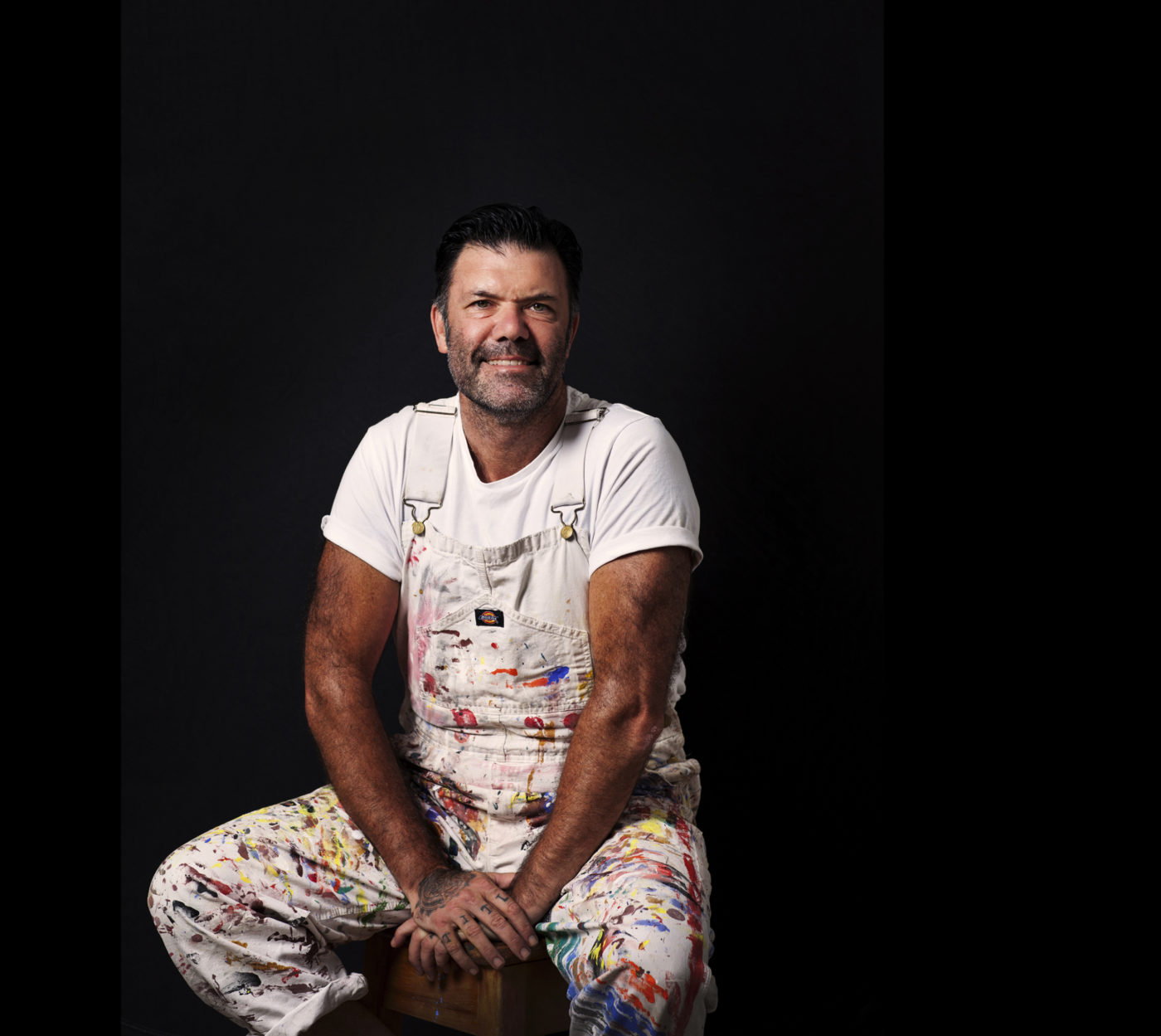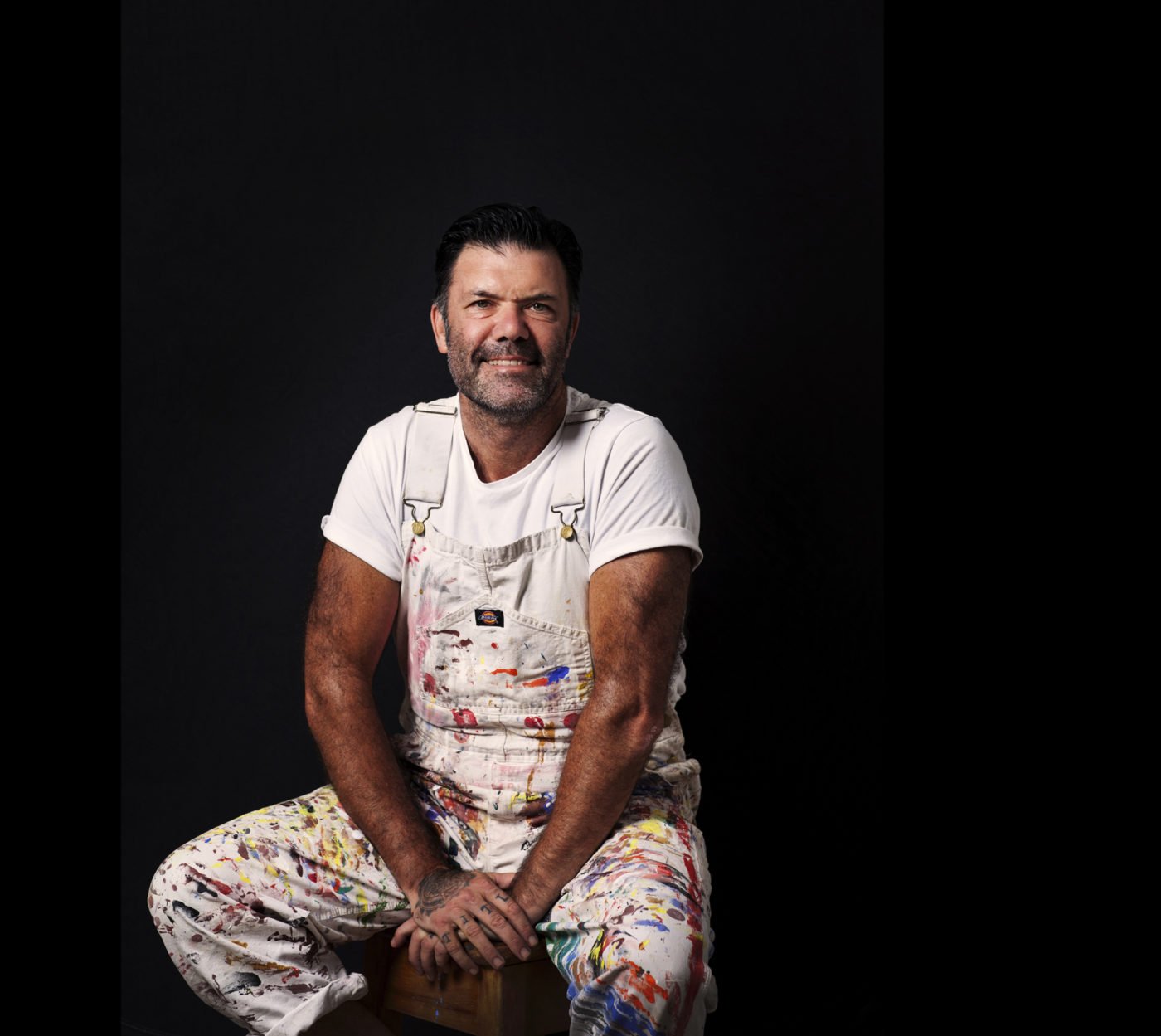 Blak Douglas
Blak Douglas (born as Adam Hill) grew up in Blacktown (Blaktown) in western Sydney on Booreberongal (Dharug) country and is predominantly of Dhungatti and Scottish heritage; born by an Aboriginal father and an Australian mother. Being inspired by his family's artisan work led to his studying photography, illustration and graphics at the University of Western, Sydney, graduating in 1994. Blak Douglas is a largely self taught artist stylistically influenced by graphic design and modern pop art. In solo exhibitions (with titles such as Are we there yet?) Douglas asks the viewer: how far have we really emerged from colonialism, and what still remains? Growing up in the outer suburbs of Sydney, Douglas developed a strong political consciousness and a deep understanding of the dynamics of Australian society around race, class and whiteness. In his artworks, he investigates the impact of continuing colonial oppression of Indigenous Australians and the dominance of the white perspective in Australian national identity.
Douglas held his first solo exhibition in 1999 and has since exhibited in numerous solo, duo and group exhibitions throughout Australia and internationally with his work held in key public and private collections. Douglas works with diverse media: painting, graphic design, sculpture, photography, performance, video and installation. Exhibitions include: Not a proper Aborigine, '10-year Survey', 2010, Mosman Art Gallery; This is why we don't stand for the anthem, 2008, Arc One, Melbourne; BOMB (with Adam Geczy), 2014-15, Museum of contemporary Aboriginal art, Utrecht; and Archibald Prize finalist, 2015, Art Gallery of NSW. He runs the BLAK• active gallery space in Redfern, Sydney.
Douglas is a classically trained Yidaki (Didgeridoo) player, and he has amongst others performed at the Festival of the Dreaming, Australian Idol, The Deadlys, Rugby World Cup opening ceremony, 'Requiem' Peter Sculthorpe & Inter/national tours (Musica Viva) and Paul Jarman Projects.
In 2017, Blak Douglas participatd in the group exhibition In the future everything will be as certain as it used to be at Framer Framed in Amsterdam.
---
Exhibitions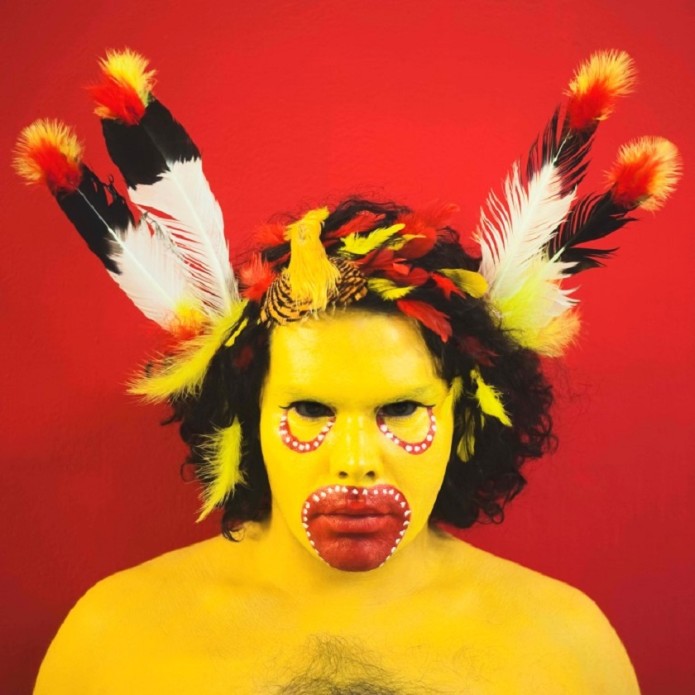 Exhibition: In the future everything will be as certain as it used to be
Exhibition in collaboration with AAMU - Museum of contemporary Aboriginal art, in light of their closure