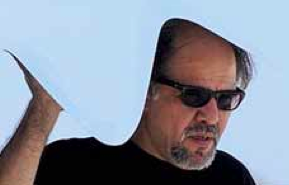 Ayman Yossri Daydban
Ayman Yossri Daydban (b. 1966) is a visual artist who was born in Palestine with a Jordan nationality. His last name 'Daydban' means 'watcher' and he translates this in his work. He observes the viewer and his surrounding and at the same time remains independent. A tension is present between the watcher and the viewer, because they seem to be situated in different worlds. These themes were mainly present in Daydban's earlier work and in his 'Sentinel' series. In his more recent work, Daydban focuses on subjects such as identity and the social collective memory.
Daydan initially studied microbiology, but he ended this study to focus on his art. Daydban has presented work in both solo and group exhibitions since 1992. His work was presented at the exhibition Edge of Arabia at the London SOAS and during the Venice Biennale in 2009. Daydban was a participating artist in the Framer Framed exhibition Crisis of History #2: Fight History, on show between 8 February to 8 March 2015, curated by Robert Kluijver.
Ayman Yossri Dayban now lives and works in Jeddah, Saudi Arabia.
---
Exhibitions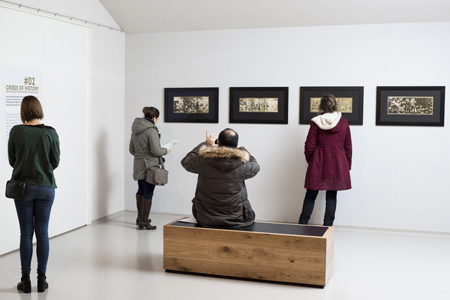 Exhibition: Crisis of History #2 - Fight History
Curated by Robert Kluijver