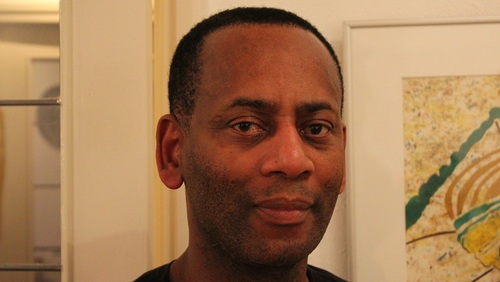 Artwell Cain
Artwell Cain (b. 1952) is a cultural anthropologist and writer focused on the themes of ethnicity, representation and identity. He is the founder of the Institute for Cultural Heritage & Knowledge (ICHK). The ICHK advises and provides the field with knowledge and information. Cain analyzes the factors that have contributed to the upward mobility of ethnic minorities in the Netherlands and the way in which young people express their sense of belonging . His research is of great importance to policy makers, social scientists, students and many others.
Cain grew up on the Windward Islands of St Vincent and The Grenadines. He holds a master's degree in Cultural Anthropology from the University of Utrecht . Since 1989 he has worked as a researcher and subsequently as a director in the welfare sector in Rotterdam. Since 2002, he has led his own management consultancy, Ace Advies, as a trainer, coach and advisor in the field of management development and issues related to diversity management. Artwell Cain was a guest speaker for Framer Framed and BE.BOP's decolonial program Spiritual Revolutions & 'The Scramble for Africa' on 24 July 2014.
---
Agenda
BE.BOP 2014 - Spiritual Revolutions & 'The Scramble for Africa'
Curated by Alanna Lockward.