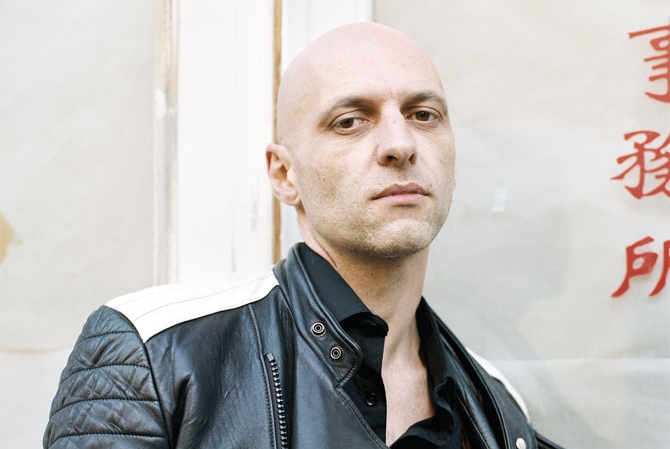 Alain Declerq
Alain Declerq (b. 1969) is a French visual artist and educator. Declercq works with installations, photography, drawing and film. Through his multi-medial work he explores power structures, forms of repression – like safety schizophrenia, control and surveillance, and the manipulation of media.
Declercq uses methods of inversion, in which he flips situations upside down and where he creates provocative disturbances that make people think. He regularly appears in his work himself, as a detective or as an object. He asks questions about truths and certainties by positioning his work on the border of danger and absurdity. He was a participating artist in the Framer Framed exhibition Crisis of History #2: Fight History (2015), curated by Robert Kluijver. On show is an iteration of the work Reconstitution de Perquisition (2005) consisting of a reconstruction from photographs taken by a member of the anti-terrorist squad during a search conducted at Alain Declercq's studio in Bordeau on 24 June 2005.
The work of Declercq has been shown at various international exhibitions, including in Paris, New York, Melbourne, Seoul, Singapore and in Berlin. Declercq currently lives and works in both Paris and New York.
---
Exhibitions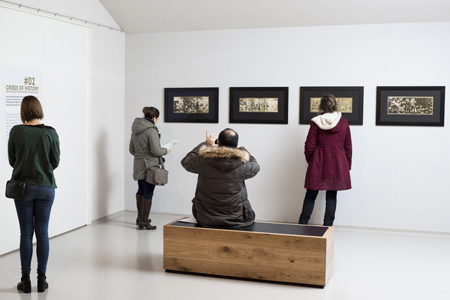 Exhibition: Crisis of History #2 - Fight History
Curated by Robert Kluijver