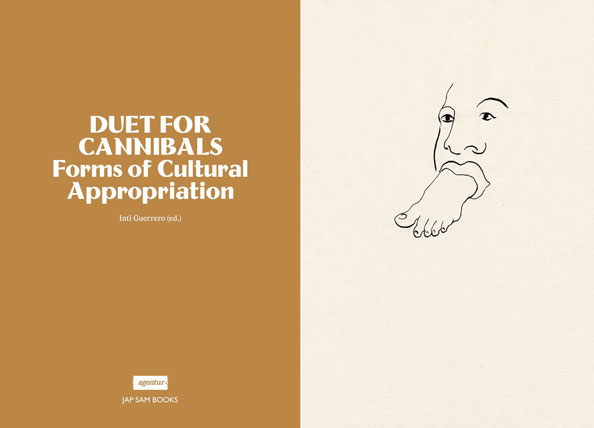 Boek presentatie: Duet For Cannibals, Forms of Cultural Appropriation
The publication Duet for Cannibals, Forms of Cultural Appropriation is the final outcome of the screening and discussion program by Agentur that took place at the Tropentheater in Amsterdam from January to April 2010.
Positioning colonialism and cannibalism as forms of cultural appropriation, the publication brings together a selection of videos, films and slideshows by contemporary artists and filmmakers with archive films from the collection of the Tropenmuseum. The publication encompasses a wide range of approaches – from historical strata of colonial memory, post-war cultural imperialism to forms of metropolitan creole-countercultures.
Duet For Cannibals is comprised of contributions from artists, critics and scholars:
Raimond Chaves, Dominique Gonzalez-Foerster, Hans Heijnen, Paulo Herkenhoff, Ossama Mohammed, Wendelien van Oldenborgh, Christodoulos Panayiotou, Jose Alejandro Restrepo, Susan Sontag, Andy Warhol and Ming Wong.
The title Duet for Cannibals is borrowed from a 1969 film directed by American author and critic Susan Sontag.