Friday 27th March from 18:00 hrs and 28th March from 15:30 hrs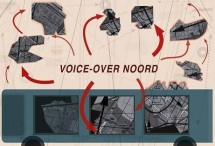 Part Two of Voice-over Noord will consist of bus pitches by various artists, as well as tours by bus through Amsterdam North. During the bus pitches we will explore, alongside and along with the artists, whether it is possible to "re-map" Amsterdam North and provide a voice-over to its public spaces.

More
Directed by Hazem Alhamwi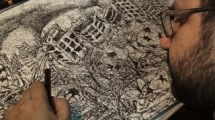 Showing of the documentary
From My Syrian Room
(2014), in cooperation with Festival Cinéma Arabe, in the presence of director
Hazem Alhamwi
.

More
Edited by curator and critic Nat Muller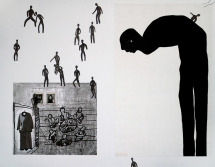 Framer Framed is pleased to host the launch of Dutch-Iraqi artist
Sadik Kwaish Alfraji
's first monograph, published by
Schilt Publishing
.

More