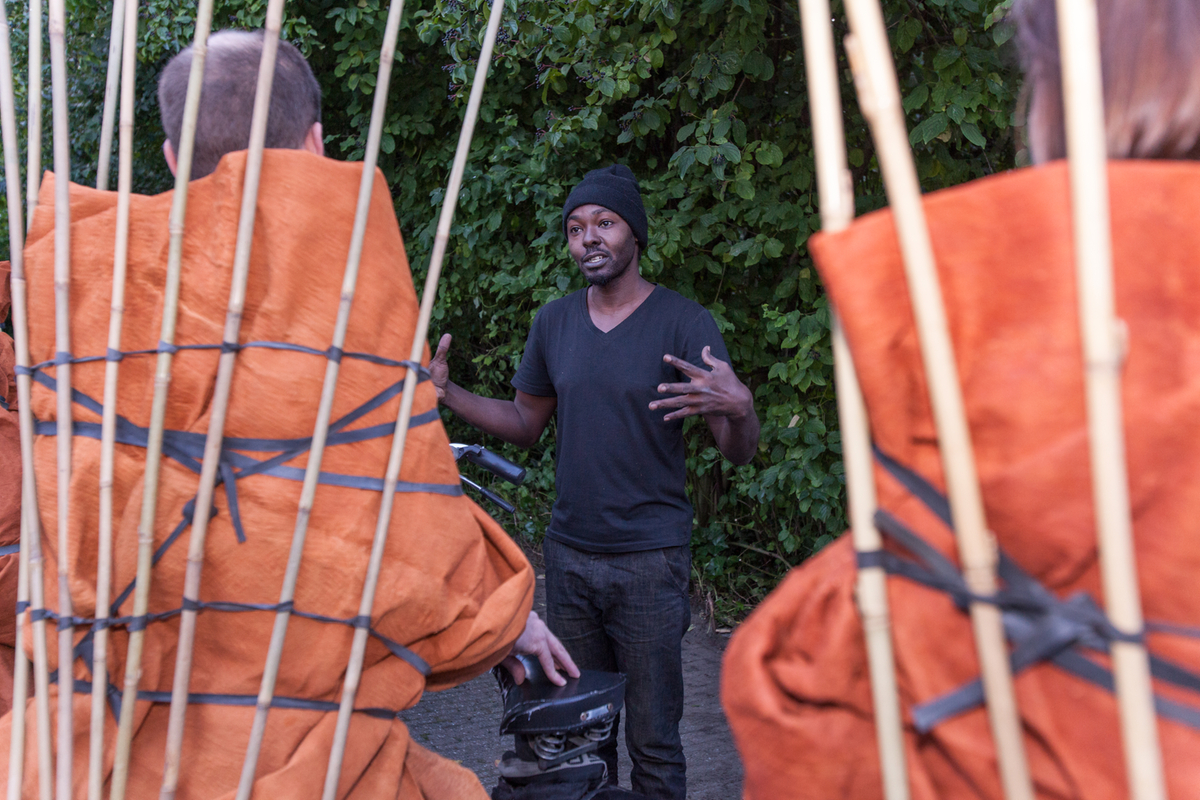 Xenson Znja
Employing a multidisciplinary approach including fashion, performance, installation, video and painting. Xenson's work interrogates contemporary issues of identity consumerism, human excess and global circulation of culture.
A solitary dreamer greatly influenced by the grandeur of African culture, vitality of African dance and Hip Hop as a free expressive Art form. Xenson traded his engineering studies to join Makerere Trowell School of industrial and fine art where he graduated with first class honors degree. Since then intermittent appearances of his Art works, performances installations and fashions have been shown in numerous exhibitions in Uganda and abroad.
He has participated in workshops, residences and exhibitions including: KLAART 2012 (Kampala, Uganda, 2012), Artist in Residence at 32 Degrees East / Uganda Arts Trust (Kampala, Uganda, 2013), KLAART 2014 (Kampala, Uganda), The Lubare and the boat, Deveron Arts (Scotland 2014), Institute Buena Bista (Curacao, 2014), Future of Africa summit (Paris, France), Africa now: Fashioning person hood, Minneapolis Institute of Art (USA, 2014),  Johannesburg Art fair (South Africa, 2015), Simuda Nyuma – Forward Ever Backward Never at Framer Framed (Amsterdam, the Netherlands, 2015), Kabbo ka Muwala (Zimbabwe, Uganda and German, 2016), World Cultural Forum (Rio de Janeiro, Brazil, 2016).
He is a well collected artist in Germany, Scotland, United Kingdom, Netherlands, Brazil, Argentina, France, USA, and Canada. His works are many private and public collections including the Scottish Museum.
---
Exposities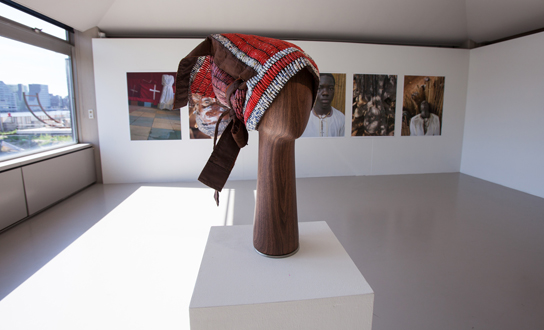 Expositie: Simuda Nyuma - Forward Ever Backward Never
Een hedendaagse interpretatie van ontbrekende stukken in een Oegandees archief van Ham Mukasa. Samengesteld door Robinah Nansubuga en Andrea Stultiens
---
Agenda
In Dialogue II: Ondervraging van de ontdekkingsreiziger
Kan een 'artistieke pelgrimstocht' bijdragen aan het opnieuw toe-eigenen van Afrikaanse geschiedenissen?