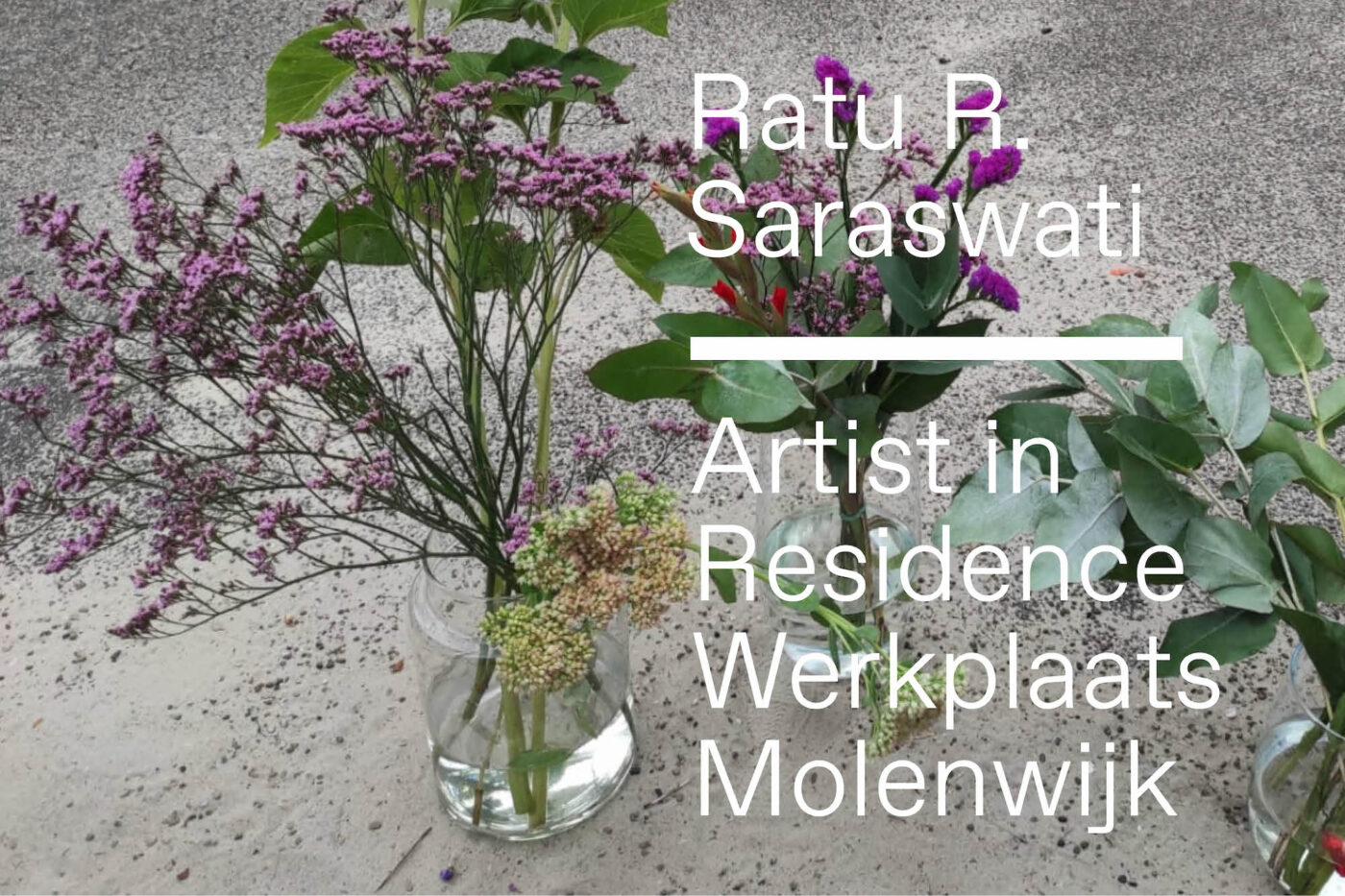 Ratu R. Saraswati is the new resident of Werkplaats Molenwijk
Ratu R. Saraswati will be the new artist in residence at Werkplaats Molenwijk in the fall of 2022. Until half November Saras – as she prefers to be called – will be living in working from the Werkplaats to get to know the area and its inhabitants.
---
Saras (Jakarta, 1990) obtained her BFA from the Faculty of Art and Design's Institut Teknologi Bandung in 2013. In 2015, she was a resident at Sàn Art, Ho Chi Minh City, Vietnam. In the same year, she was a finalist of the national Indonesian Art Award, followed by the Bandung Contemporary Art Award 2017. Her performances have been commissioned for Jakarta Biennale 2017 and Biennale Jogja 2019. She is a resident at the Rijksakademie, Amsterdam, the Netherlands from 2020-2022.
Saras project as a resident of Molenwijk has yet to take shape. In her practice she uses storytelling, performance, and photography to engage with people to nurture empathetic relationships. She examines the nature of human aggression and reparation, attempting to find balance by actively anticipating and sensing real-life encounters.
Her works are the result of continuous reflections upon her sense of selfhood and taking a position in diverse conditions. During her residency in Molenwijk Saras will research her position in the area itself, and her role as a local resident. While inviting the interpersonal values of art, she thoroughly observes the archive of the everyday by unfolding the intersections of personal experience and collective narratives. Her observations elaborate on webs of human relationships, historical events, and transformative natural processes. Growing from the sense of care, her art attempts to subversively pollinate resilience amid today's increasing intolerance and discrimination. Oscillating between what appears public and what remains private, she uses the artistic endeavours she believes are conductive to human wellness to create a sincere common ground within the realm of the psyche.
Saras can be found at Werkplaats Molenwijk or wandering and engaging with the residents in Molenwijk itself. As a first step in the engagement with the Molenwijkers she will facilitate an exchange between flowers and stories on Monday afternoons outside the Werkplaats where she will be handing out self-arranged bouquets to residents. On Tuesdays from 2 pm she will be present at Werkplaats Molenwijk as a host and people are welcome to step in!
---
Werkplaats Molenwijk is made possible by:
Ministerie van Onderwijs, Cultuur en Wetenschap; Amsterdams Fonds voor de Kunst; De Alliantie and Stadsdeel Noord. This residency is in partnership with the Social Practice Workshop of the Rijksakademie van Beeldende Kunsten.
Werkplaats Molenwijk is an initiative by Framer Framed. Framer Framed is supported by Ministerie van Onderwijs, Cultuur en Wetenschap, Amsterdams Fonds voor de Kunst and Stadsdeel Oost.
Molenwijk
/
Amsterdam Noord
/
---
Exhibitions
Exhibition: A rising flower makes a garden
By Werkplaats Molenwijk artist in residence Ratu R. Saraswati (Saras)
---
Network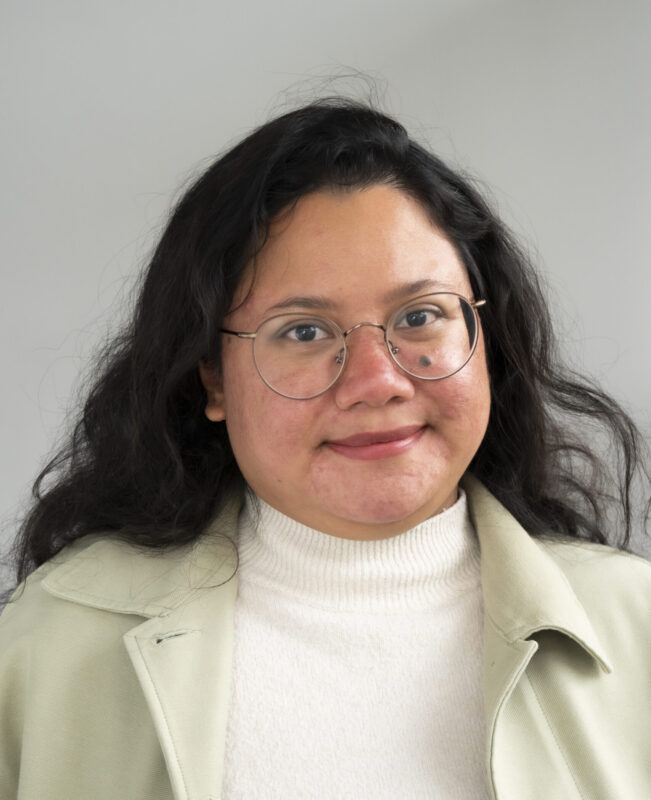 Ratu R. Saraswati
Artist and performer
---
Magazine