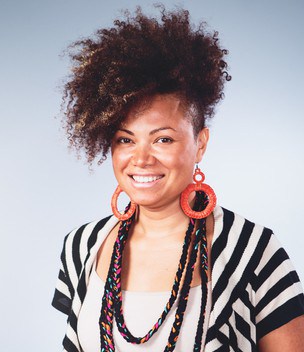 Lisa Hilli
Lisa Hilli (b. 1979) is a contemporary artist whose work was featured in the the Framer Framed group exhibition Embodied Spaces from 18 June to 26 July 2015, curated by Christine Eyene.
Lisa Hilli graduated from the Royal Melbourne Institute of Technology (RMIT University) in 2007 with a Bachelor of Fine Arts, majoring in media arts. Her work explores and celebrates the complexities and issues of cross-cultural identity through the use of video installation, community filmmaking and, more recently, weaving.  Inspired predominantly by her Papua New Guinean heritage, Hilli uses her art practice as a process to gain knowledge about cultural histories and maintain what she inherited by applying these traditions through a contemporary context. Through her practice she prioritises indigenous knowledge and matrilineal systems to subvert colonial and Western histories contained within ethnographic and archival material. The representation of the black  female body and the politics of hair are ongoing themes that allow her to explore, combine and disrupt the confines of photographic and textile practices. Through gender discourses she often portrays the theme of visibility and invisibility through landscape and social environments.
She also co-founded the Pacific Women's Weaving Circle (PWWC) in 2010, and was co-creative director and co-facilitator of Story Weavers: Pacific Youth Filmmaking Project, for the Contemporary Pacific Arts Festival in 2013. In 2019, she is currently an artist residency in Finland for the Helsinki International Artist Programme (HIAP). Born in Papua New Guinea, Hilli lives and works in Melbourne, Australia.
---
Exhibitions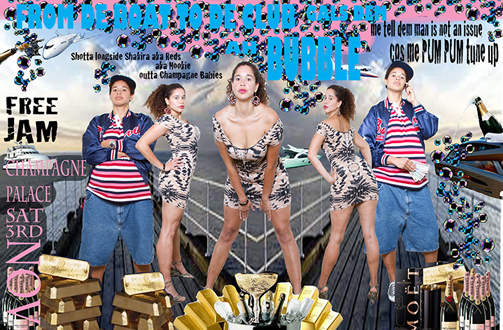 Exhibition: Embodied Spaces
An exhibition curated by Christine Eyene on the body, gender and identity.